The final step of the Foireann integration process is import your verified members from Clubforce into Foireann. Once the file has been downloaded and saved again from Clubforce, you can upload the file into the Foireann system. You will need to have an account with Foireann in order to login and upload this file.





Once you are logged in
Navigate to the Membership Section
Click on the blue Bulk Actions button
Select Bulk Upload Members
A pop up will appear asking you to upload the file. You can drag and drop the CSV file into the box OR click on the cloud icon to browser your device for the file.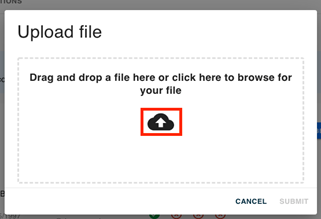 Once you have selected the CSV file, the system will inform you if the upload has been successful. If you are happy with the file, click Submit. If you have selected the wrong file, you can hover over the file and click the 'bin' icon.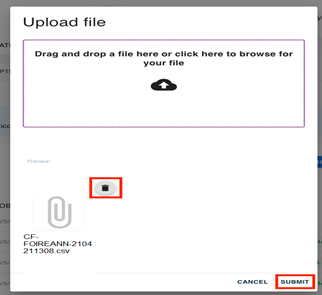 Foireann will provide a successful or unsuccessful message when uploaded. If successful, a members.csv excel file will be downloaded to your device. This file will contain the results of the upload. In Column V of this file will be heading titled status with three results for the member upload.
SUCCESS - The member has been registered on Foireann
FAILED - The member has not been registered on Foireann
IGNORED - The member has already been registered on Foireann
If a member upload has failed, then the reasons for this will be provided in the next column beside it. The members will be provided with a new membership ID as well, which will be listed in final column in this excel file.

Further information on how to use this Bulk Upload Member function on the Foireann system can be found by contacting their support at the website below
https://gmssupport.zendesk.com/hc/en-gb

Once you have imported the list of members into Foireann, you can then repeat Step 1 of the process to allocate any new members GAA Identifier to their Clubforce Account.