The final step in setting up a Membership Plan is to Publish your created plan. Once published, the plan option will become available on your club website for member registration. It is advised that you review Step 1 and Step 2 before you proceed with Step 3 in case there are any changes you need to make. You can do this by clicking the back button at the bottom left hand side of the page.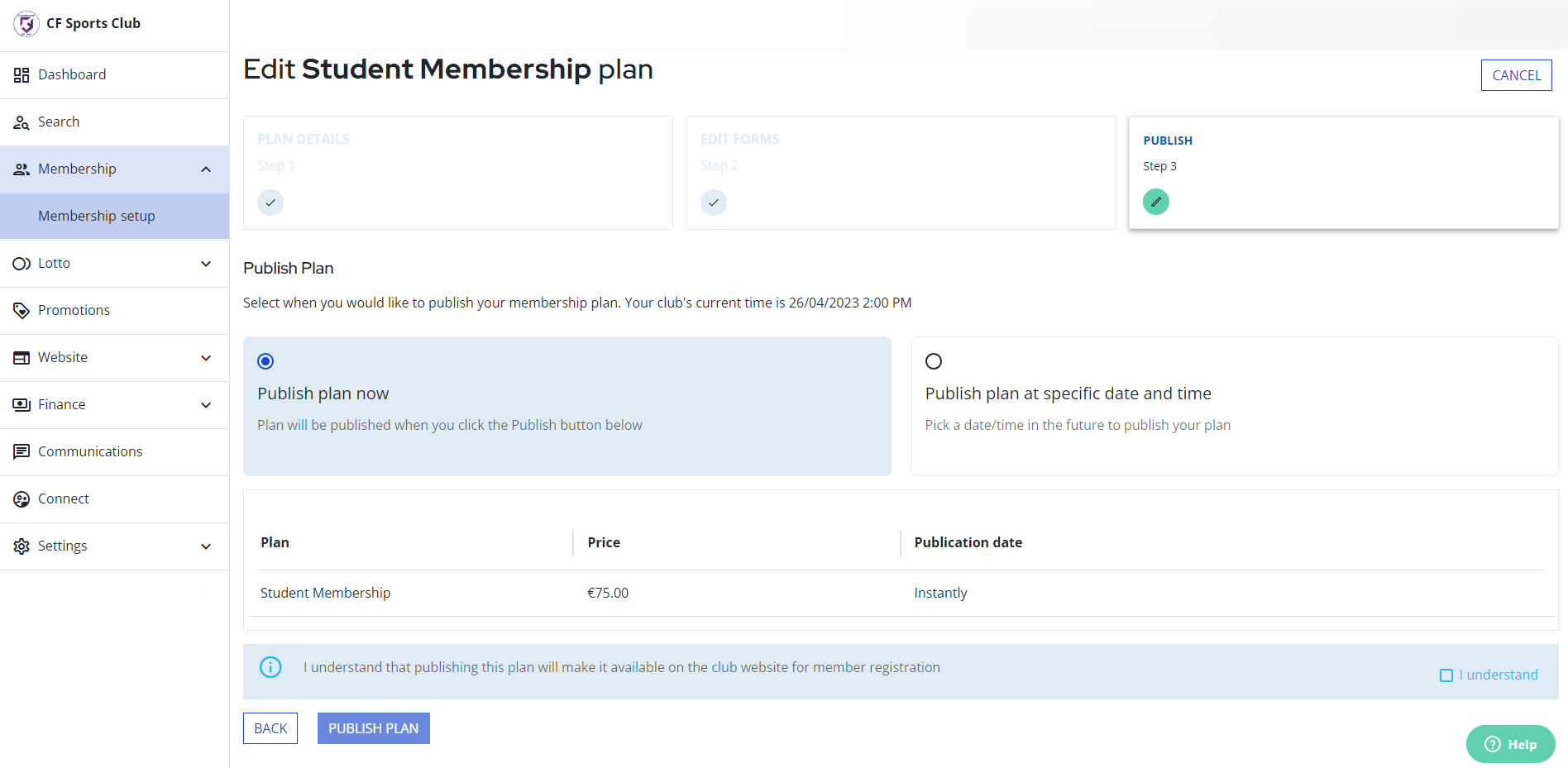 When you publish your plan, you will have the option to either publish it now, or to publish it at a specific date and time in the future. This may be useful if your plan is a time specific plan for certain members to avail of or if you want to communicate to your members when the plan will be available in advance.

If you choose to publish plan at a specific date and time, you will be asked to input the publication date and time you wish to set. This cannot be set to a date/time that has already passed and you will see a small note highlighted on screen to notify you of the current time.


After deciding on when to publish your plan, simply tick the box which acknowledges you are aware of the plan being made available for purchase on your club website before clicking the blue Publish Plan button. Your plan will now be saved on your online Membership form and you will be brought to the Membership Plan overview page.
To view a full step-by-step interactive tutorial, click on the link below