In Step 2 of setting up a Membership Plan for your Club, you will have the ability the edit and review the questions that your members will answer when registering online. This allows you to see exactly what your members will see when registering and if you need to add/remove additional questions to the plan.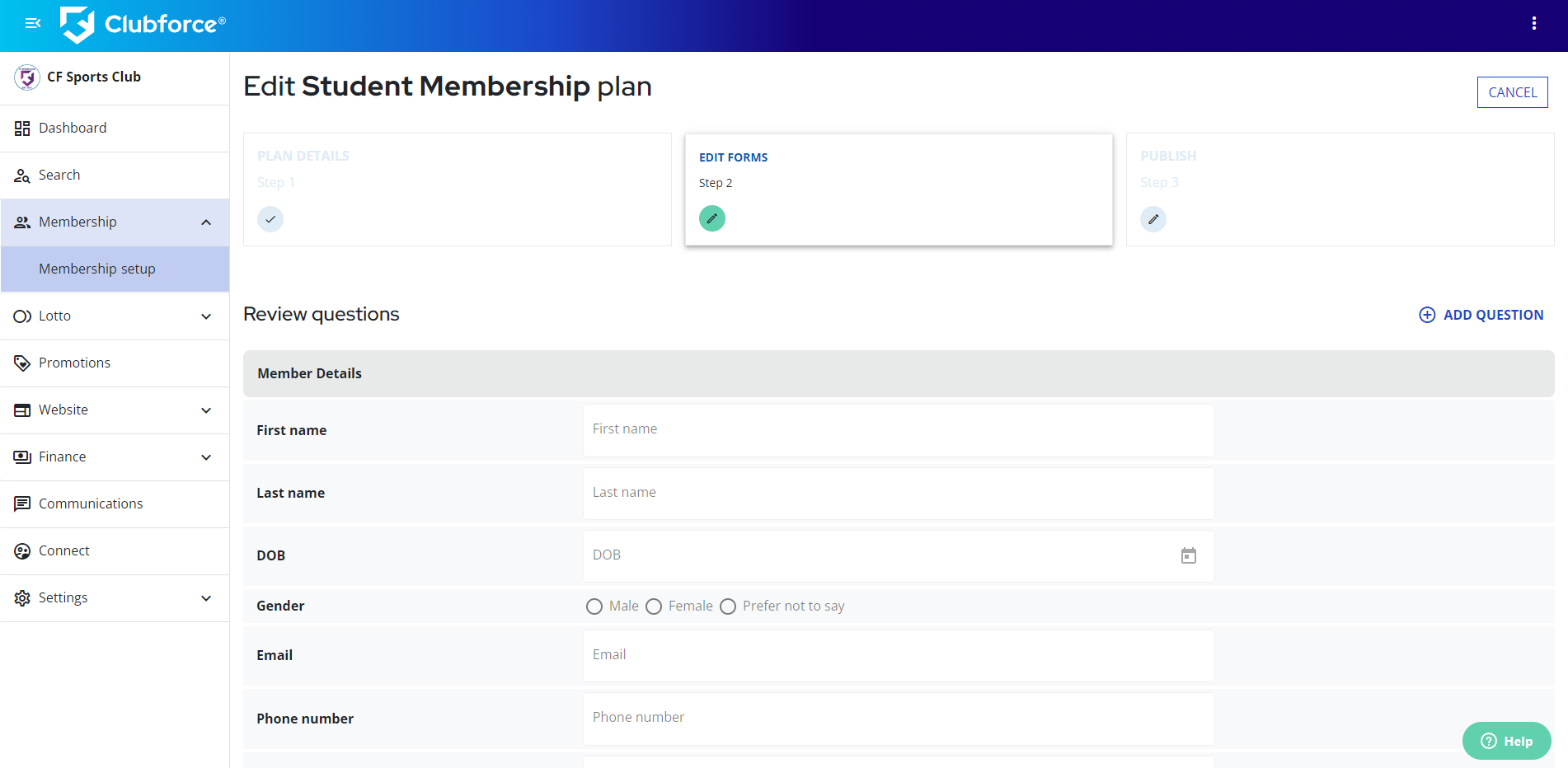 In this section, you will see the membership plan displayed in full membership form. This is a pre-defined template that was selected in Step 1 of the process. You will see a series of sections, highlighted by the grey banner and questions underneath each section. You will not be required to complete the form in order to proceed, nor will you be able to input a response to the questions listed. The sections and questions linked that are pre-populated on this step cannot be removed as they are linked directly to the selected template.

If you want to add additional questions to the pre-populated content, then you can click the blue Add Question button above the form to the right.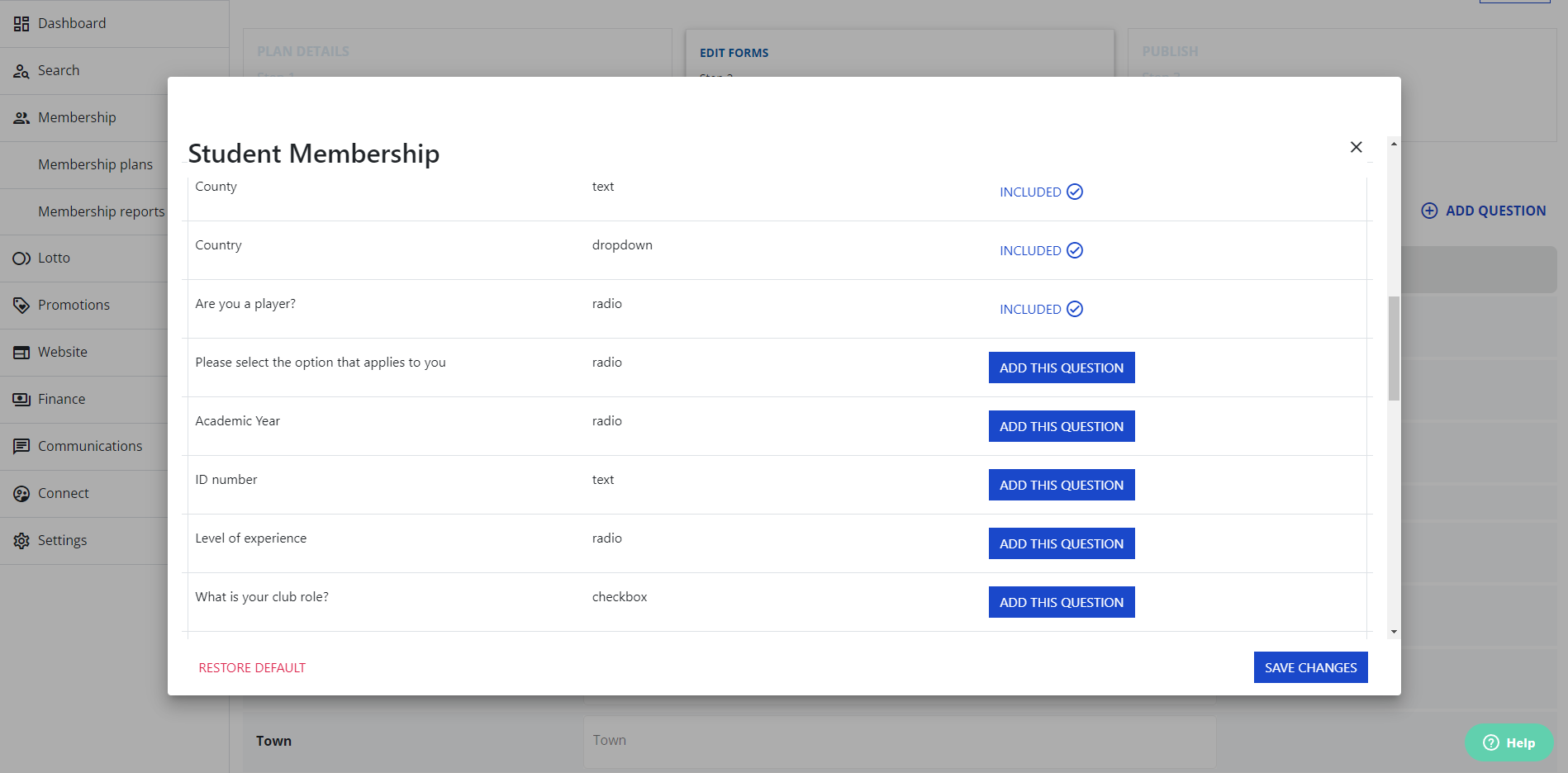 A list of questions will appear in a pop-up window, including the ones that are already added to the plan. You can scroll up and down the page to see the full list, which are separated by template sections. Alternatively, you can start typing in the search function at the top of the pop-up window to filter between the available questions.

To add a question to your form, click the blue Add This Question button. The button will immediately switch to say Included. You will then click the blue Save Changes button to add it to the form.

The question you have added will be highlighted in Green. You will have the option to make this question mandatory, by clicking the Required icon. If you want to remove a question you have added, click the bin icon to the far right of the question you have added. A pop-up will appear asking you to confirm your decision to which you can either cancel or proceed by clicking the blue "Yes, Delete" button - The question will be removed from the form if you select Yes, Delete.

Once you have reviewed the form and added the questions you need, scroll to the bottom of the page and click the blue Continue button to move onto Step 3.

To view a full step-by-step interactive tutorial, click on the link below
https://clubforce.storylane.io/share/zqcqsv2s0eur