There are 3 simple steps to creating your Membership form;
Step 1: Plan Details
Step 2: Edit Forms
Step 3: Publish Plans
Once you have created a Membership plan, at any time, you'll be able to review and unpublish an existing membership plan and additional plans to your membership.

To start this process, you will click on Membership on the left-hand side menu and select Membership setup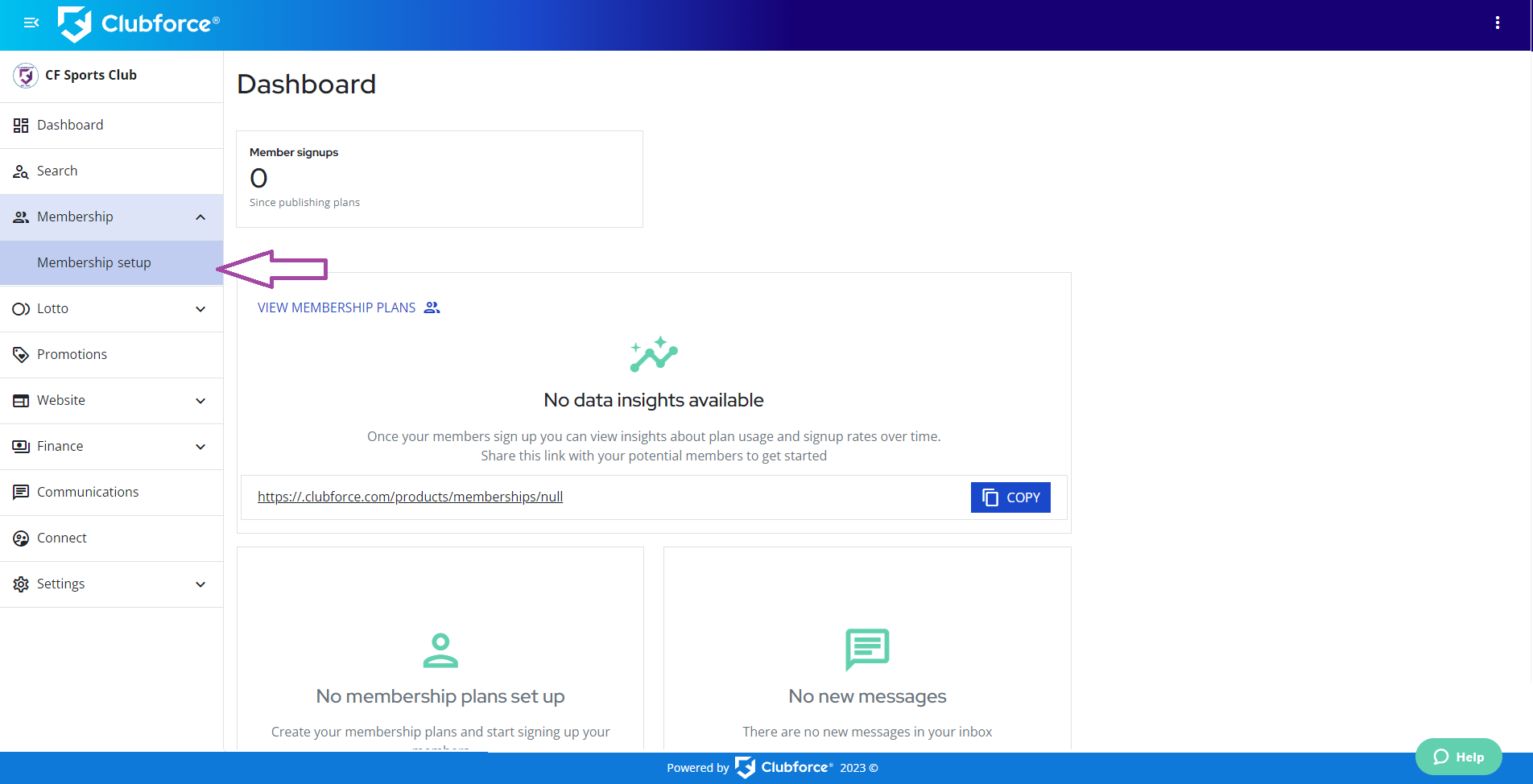 In Step 1 of the process, you will be asked to input basic information about the Membership Plan option. This will include the name of the plan option and a short description. This information will be displayed on your club membership page for members to view and select when they decide to register.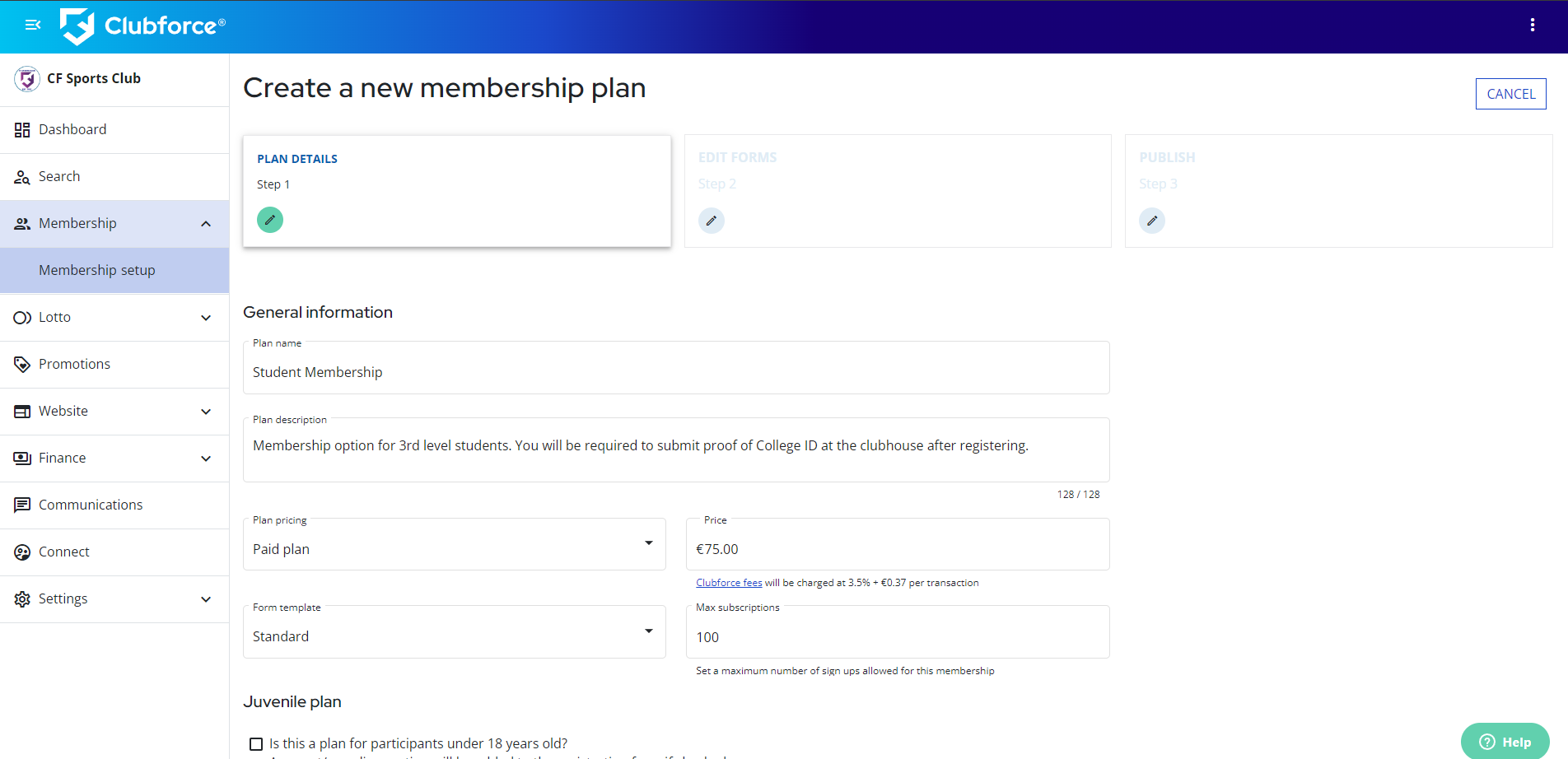 Once the plan name and description have been inputted, you will then define the pricing option. You will have the choice of setting up either a paid plan or free plan. A paid plan will require a price to be set while a free plan will require no price.


The Form Template will determine the standard set of questions and details required by the member when they register. These questions can be reviewed in greater detail in Step 2 of the process. You can also set the maximum number of sign-ups allowed for this plan in one transaction e.g. for example, one sign up per member or allowing a certain multiple number.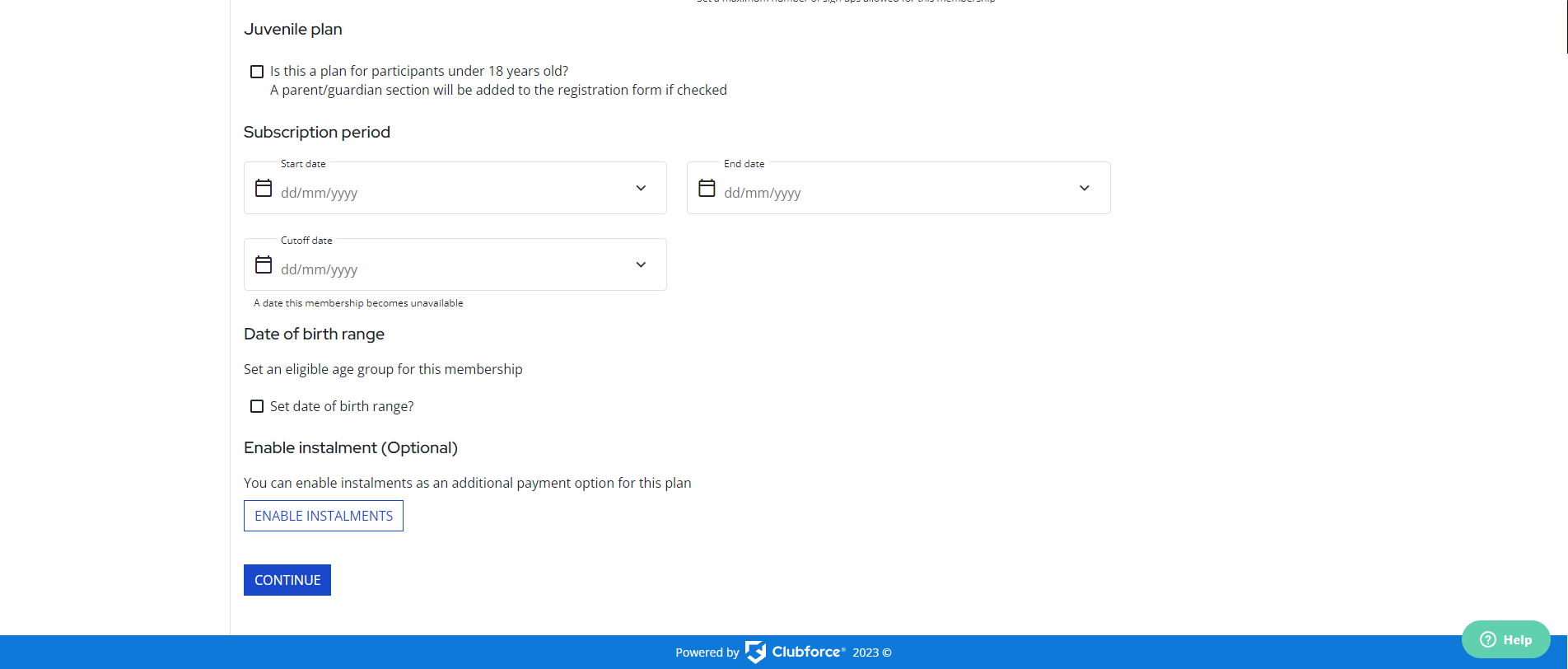 You will be asked if the plan you are creating is for members under the age of 18. If you are creating a plan option for Juvenile members, then you will need to tick the box below this question. This will automatically add a Parent/Guardian if selected.

The subscription period is where you can input the length of time this membership will be valid for. You will be required to select both the start date and end date before setting the cut-off date, which will determine when this membership becomes unavailable for purchase.

If this membership plan you are creating is age restricted, you will be able to set an eligible age group for this membership by ticking the box beside Set date of birth range. This will ensure only members of a certain age will be able to register for this plan option. If your membership plan is not age restricted however, then you can ignore this option.

The final option of Step 1 is whether to enable instalments for your plan. Selecting this option will give members the option to pay their membership in a selected number of monthly instalments, as well as paying the full fee up front. The instalment amount will be calculated based on the number of instalments selected and overall cost of the membership inputted in the price section.
Once you have inputted all required information, please review the details before clicking the blue Continue button to move onto Step 2.


To view a full step-by-step interactive tutorial, click on the link below