A group manager will have the ability create an event for their group, whether it is Training or a Match, for their members to be notified about directly on the App.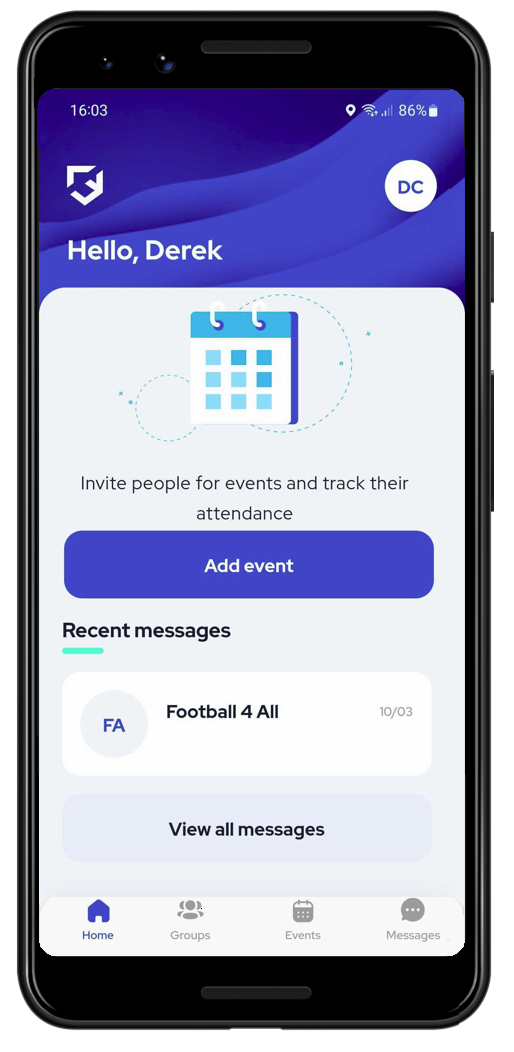 You can create an event directly from the Home tab by clicking the blue Add Event button or through the Events by clicking the Add button in the top right hand corner. You can also add an Event directly from the Group by selecting Events and clicking the blue plus button titled Add Event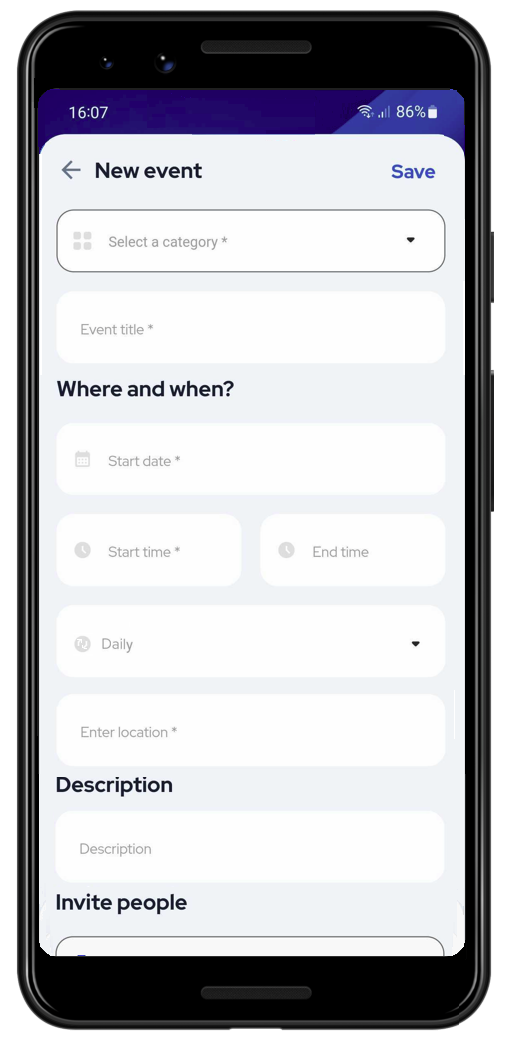 When adding an Event, the new Event menu will appear on Screen. You will be required to populate the details of your event to let your group members know what the event is, where and when it will take place along with a description.

The following details will include;
Category: You will be able to choose between Training, Competition or Social for your Event category.
Title: This will be visible on the Event invite. This should give the member an idea of what the event is about before reading a description
Start Date: The Date the Event is taking place
Start & End Time: The times the event will take place.
Frequency: You can set the frequency of the event and how often it takes place. If the event is a regular training session for example, you'll be able to set it to daily, weekly or bi weekly so it is continually created and sent to members on the App. If it is a once off event, you can choose does not repeat
Location: Where the event is taking place
Description: A brief summary of what event is for. A Group Manager can provide additional detail to training that will take place, what opposition their team are facing in competition or the details of a Social event etc.
After these details have been inputted, the Group Manager can choose which group they are sending Invitations to. If you are only assigned to one group, this selection cannot be changed. If you are a Group Manager of two or more groups, you'll be able to select a group from a drop down menu.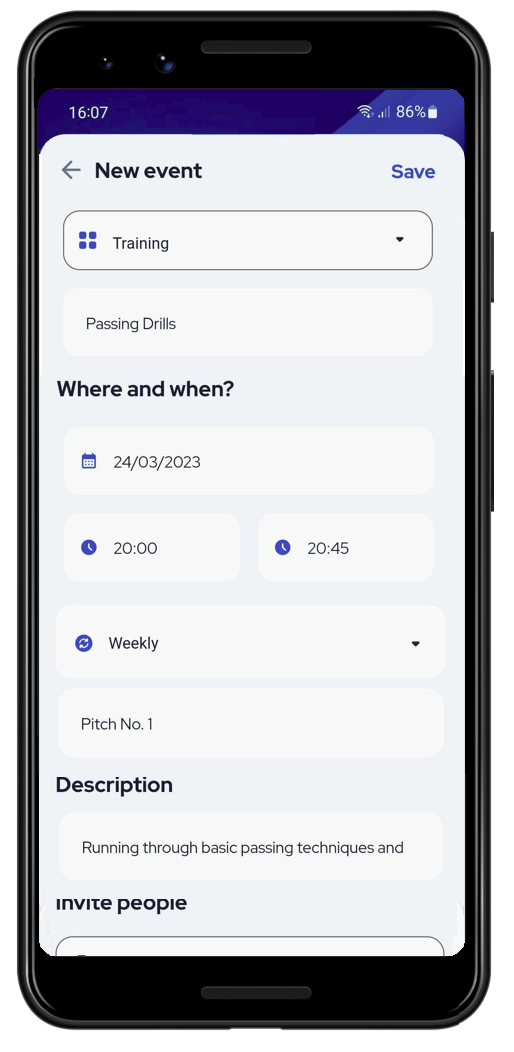 Once all details have been inputted and a group is selected for Invites, you can click the Save button to send the Invite to all Group Members. All group members will be invited to the event, with those who have the Clubforce Connect app downloaded receiving a push notification of the Event.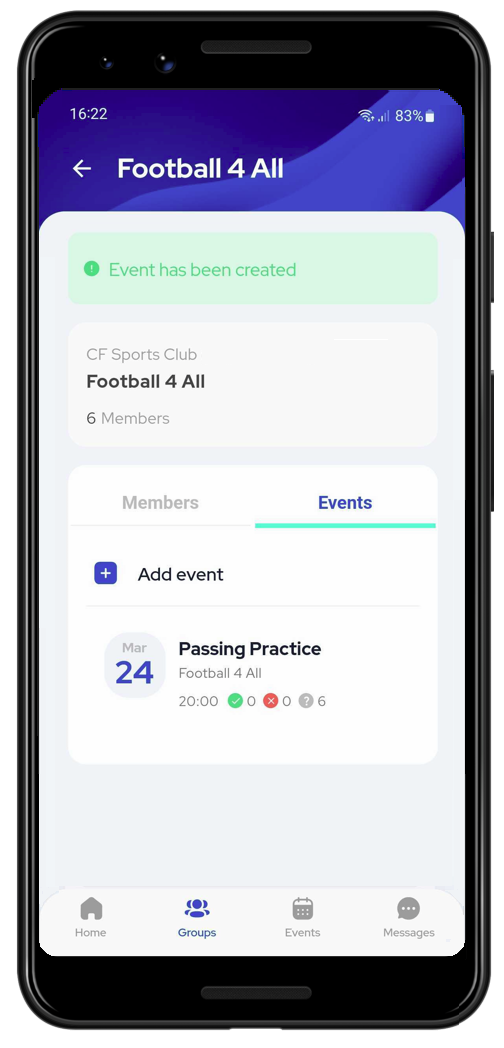 The created event will now appear on your home page (if it is one of three upcoming events), your events list in the events tab and in the Group details