If you need to remove a member from your created group, you will be able to do so at any time by accessing the Group on the Connect App.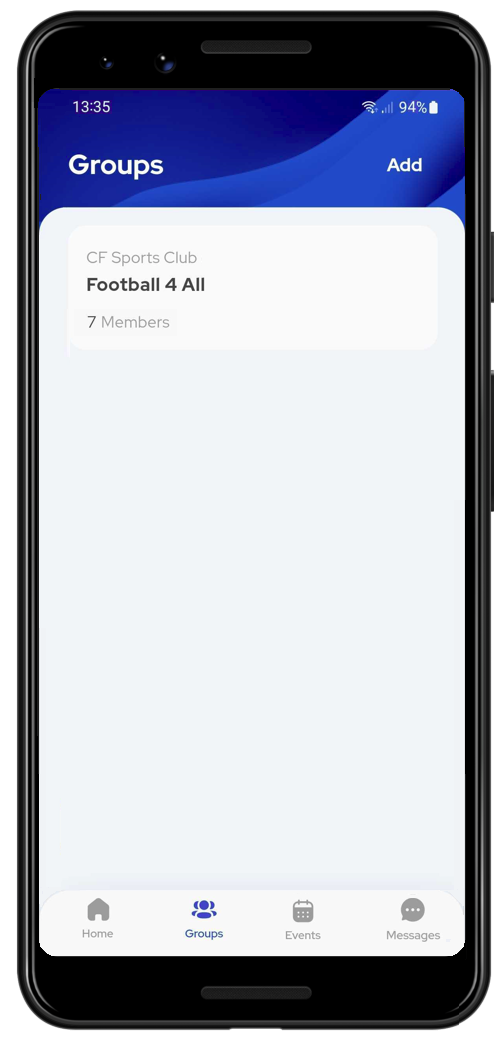 To access your Groups, click on the Groups tab at the bottom of the screen. Then choose the group you wish to remove members from.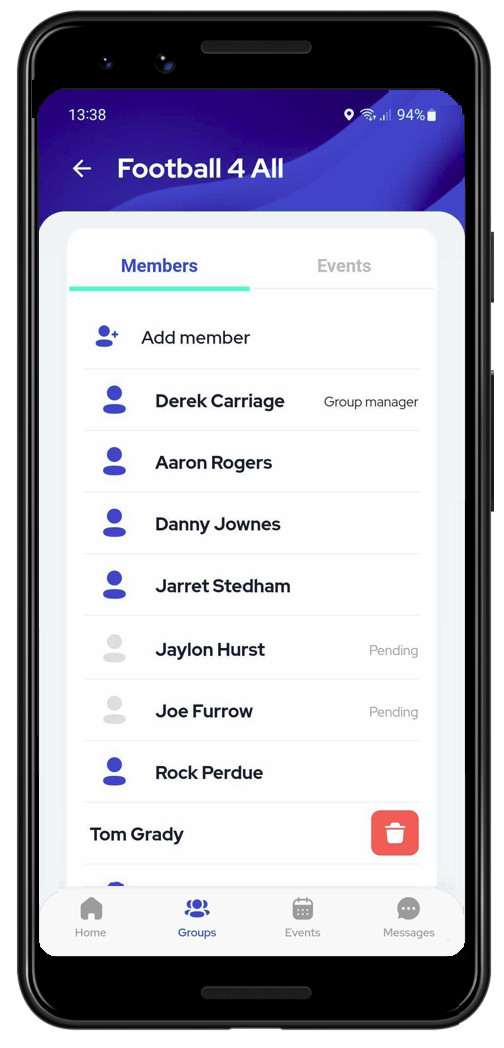 After selecting your group, you will also see a list of any group members already added to the group and those who have been sent an Invite to join the Group. To remove any member who is either added or been sent an Invite, swipe left on the members name. A red trash can icon will appear to the right of the record. Click on this icon to proceed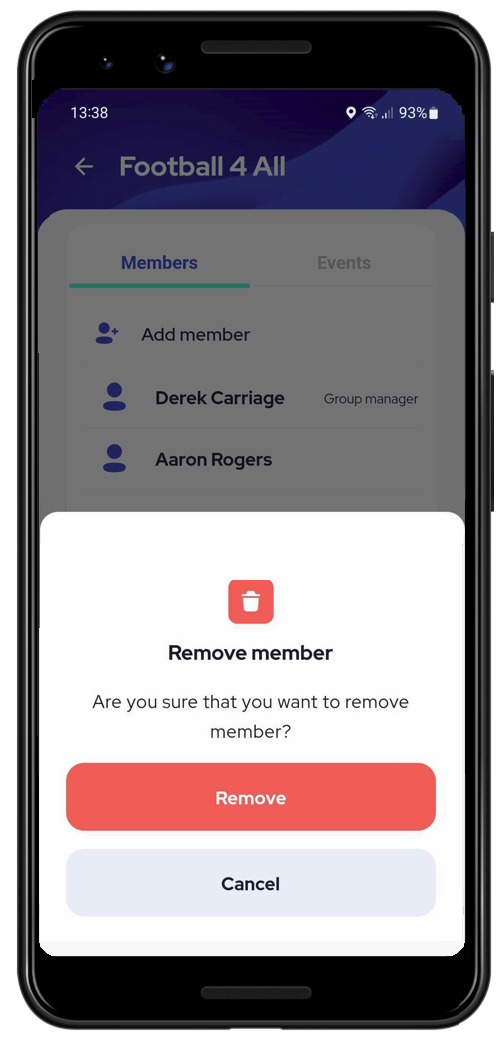 A pop up will appear on screen, asking "Are you sure that you want to remove the member?" – if you have changed your mind, you can click the Cancel button to go back to the member list. To proceed with removing the member, click the Red Remove button.

The member will be removed from the group once you click Remove. Once a member is removed from the group.
Their name will no longer appear in the member listing.

They will no longer see any future event invites.

They will be removed from the group chat room.

They will no longer be able to send private messages to that group manager