As a group manager, you will be able to create your own groups for team communication in the App and players to this group.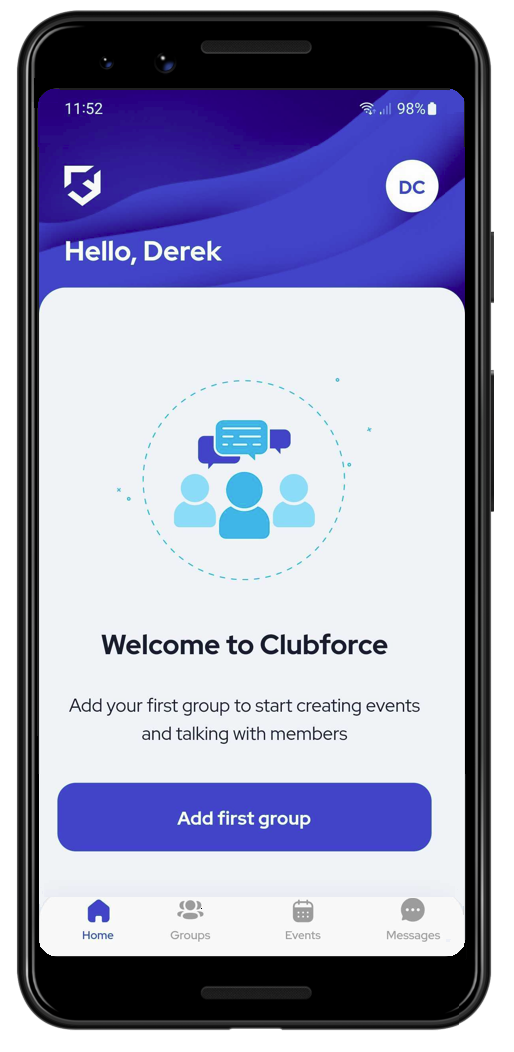 If you have not yet created a group, you will be able to click on the blue Add first group button from the Home page once you log in.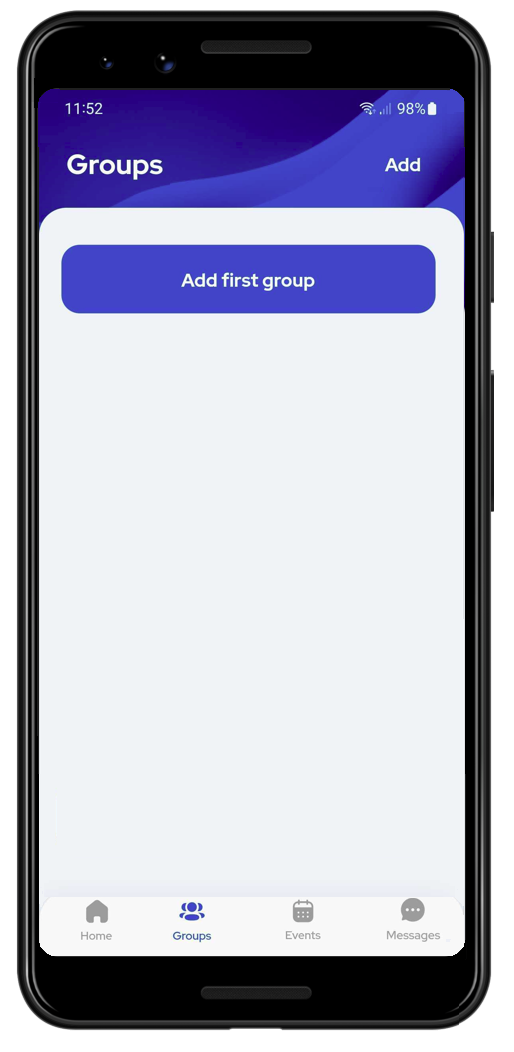 You will also be able to create additional groups in the future by accessing the Groups option at the bottom of the screen and clicking the Add button in the top right hand side.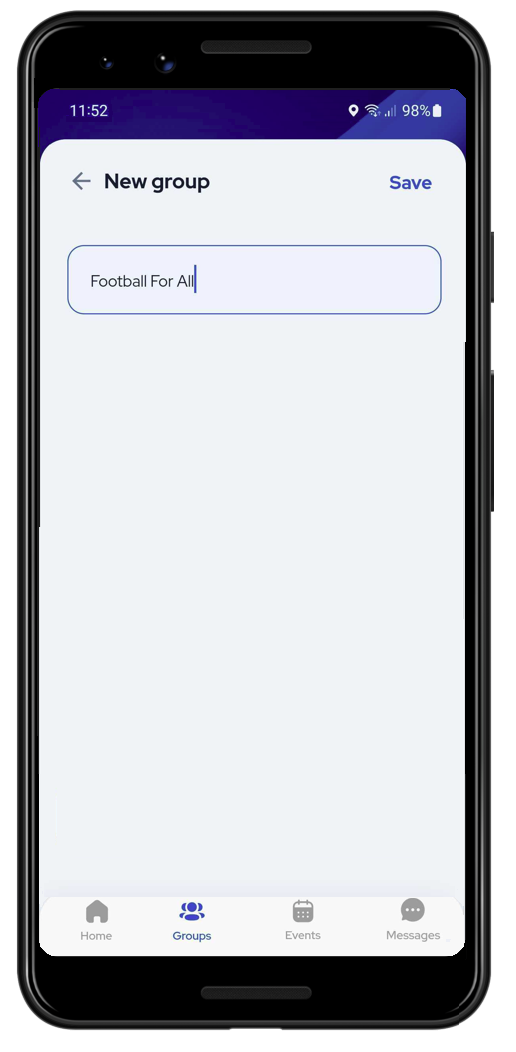 After clicking the Add first group button, you will be asked to input a Group name before clicking the Save button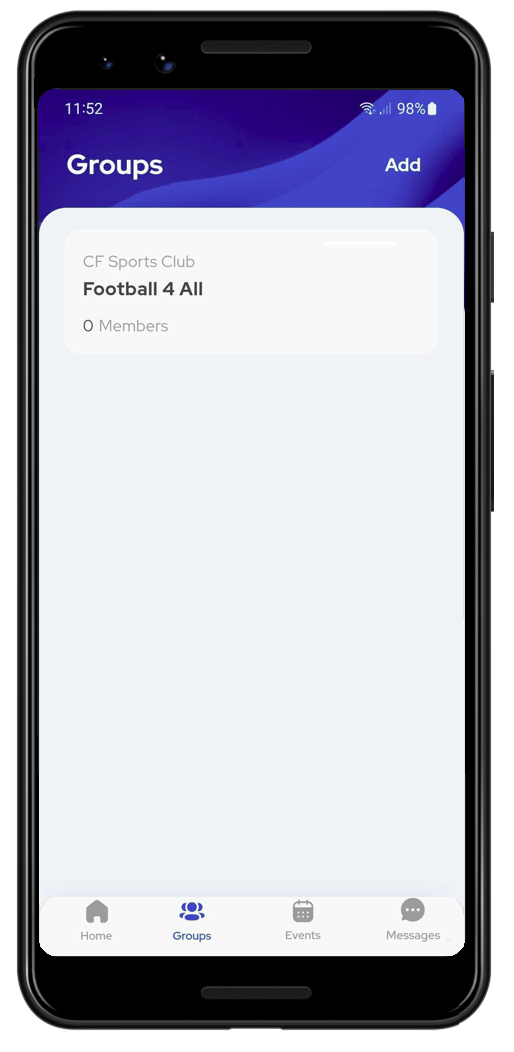 The group will be saved in the Groups tab, and you will now be able to add members to this group.