To get a full overview of all revenue being generated from your online products, go to the Finance tab and select Revenue Report.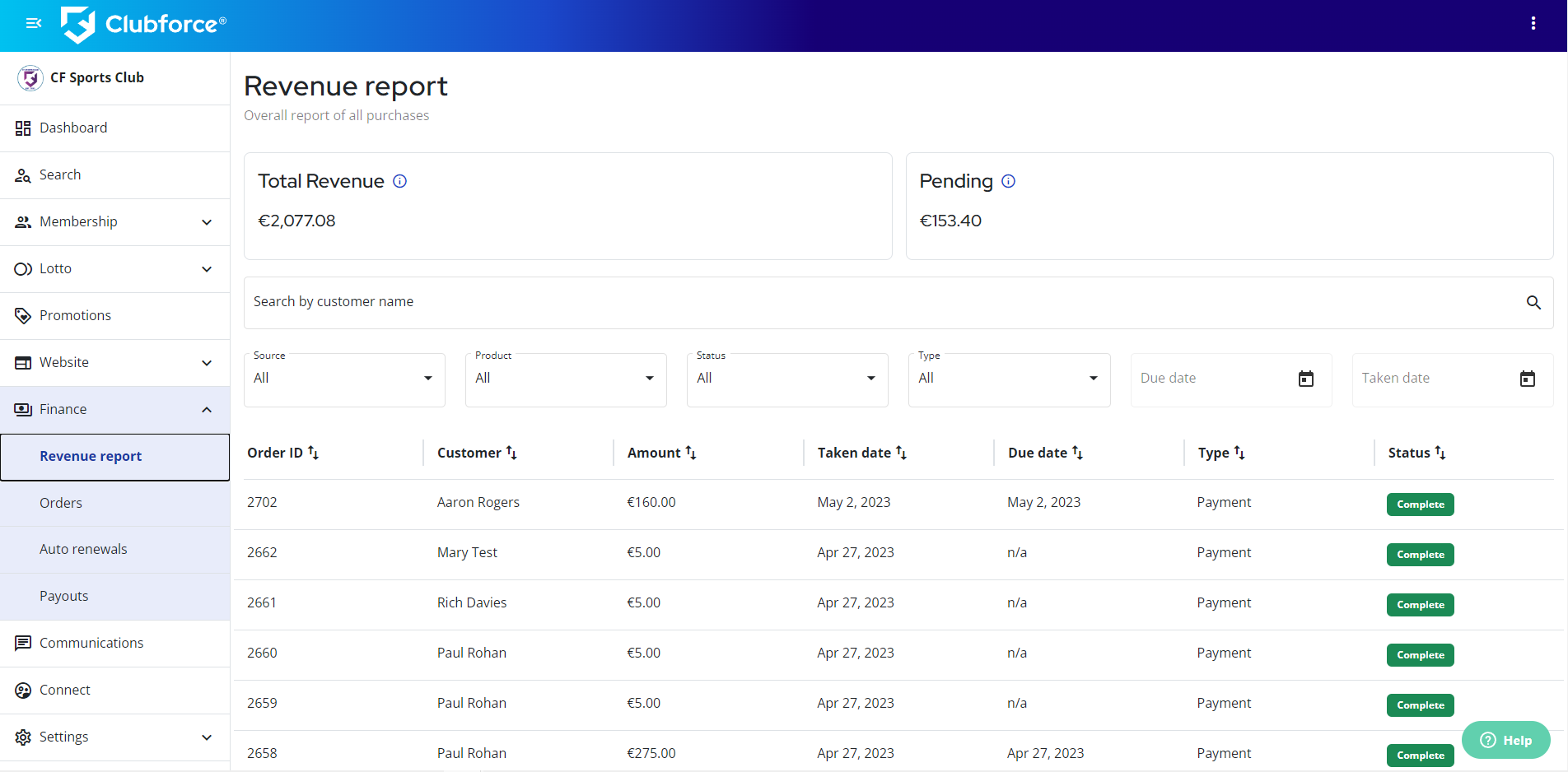 The Revenue Report will list all purchases being made on your website. At the top of the page, you will see figures listed for Total Revenue and Pending. Total Revenue will tally all revenue received to date while pending will list the total figure for all outstanding instalments for Membership and any pending Auto-Renewals for Lotto.

The report will consist of Order ID, Customer Name, Amount Paid, Taken Date, Due Date, Type of Payment and Status of the Order. You will be able to search for a specific member by inputting their name in the search bar underneath the figures. Below this Search bar, there will be a series of drop down menus which allow you to apply filters on the report. These will consist of
Source: Identifies whether the purchase was made via website or connected Sales Terminal


Product: Filters between Lotto purchase or Membership


Status: Identifies whether the purchase is Complete, Pending or Cancelled


Type: Filters between Payment made to club or refund back to member.
You will also be able to search across a specific time period by inputting dates in the due date and taken date tabs.

To view a full step-by-step interactive tutorial, click on the link below