There are two parts to the process of setting up your payment provider in the club admins back office. The first part will involve the club setting up a Stripe Account and linking their bank details. Once this is completed, you will then be able to set up their Lotto and link the Stripe Account to your website products

Setting Up Stripe Account
To begin this process, click on the Settings tab on the left-hand side menu and select Payment Provider.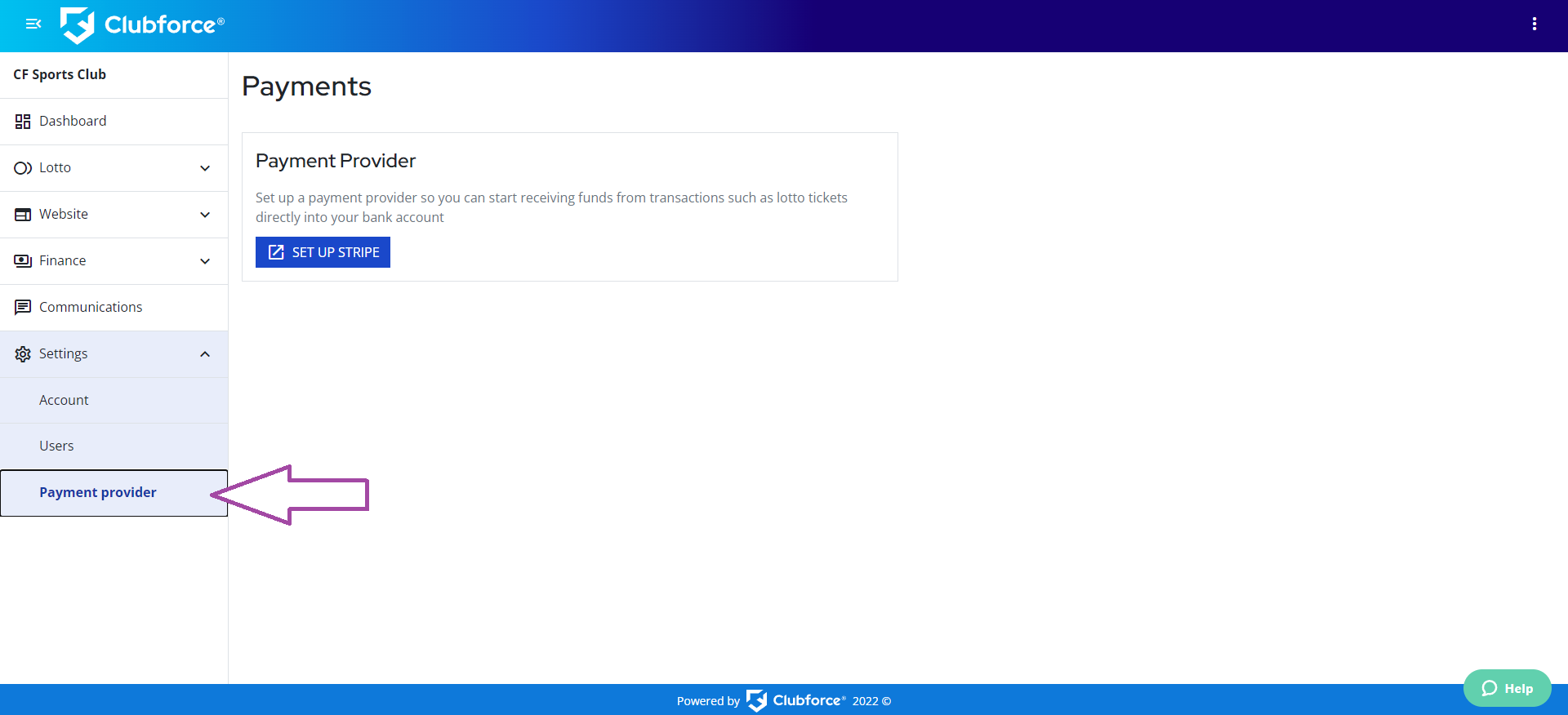 The system will indicate a payment provider has not been set-up. To add a payment provider, you will click the blue Set Up Stripe Button.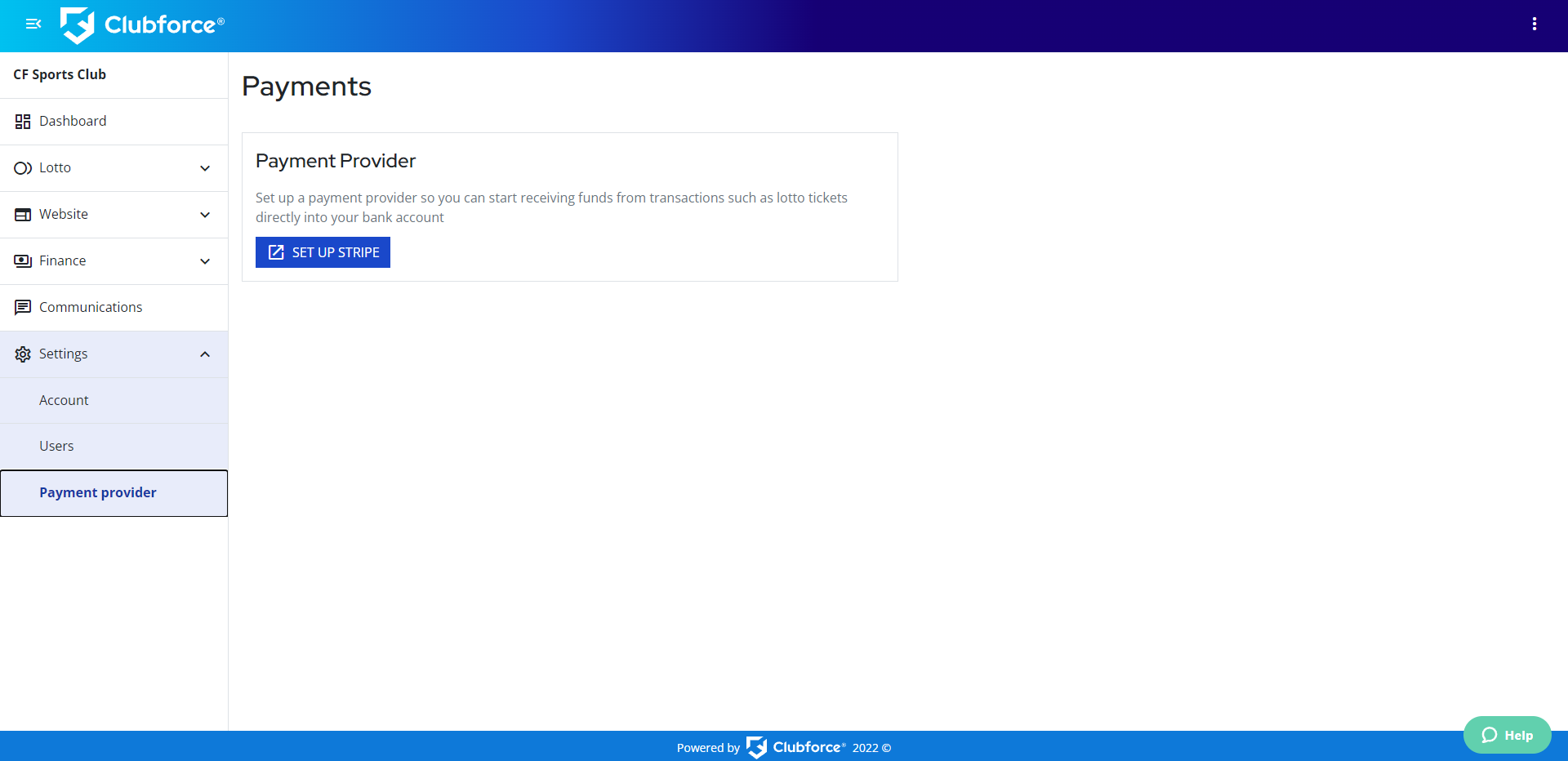 The page will refresh onto the Stripe Set-up Link Page. You will be required to set up a new Stripe Account, even if your club already has an existing one in order to facilitate payments for your Lotto. If you encounter any issues with this process of setting up a Stripe Account, then please contact carole@clubforce.com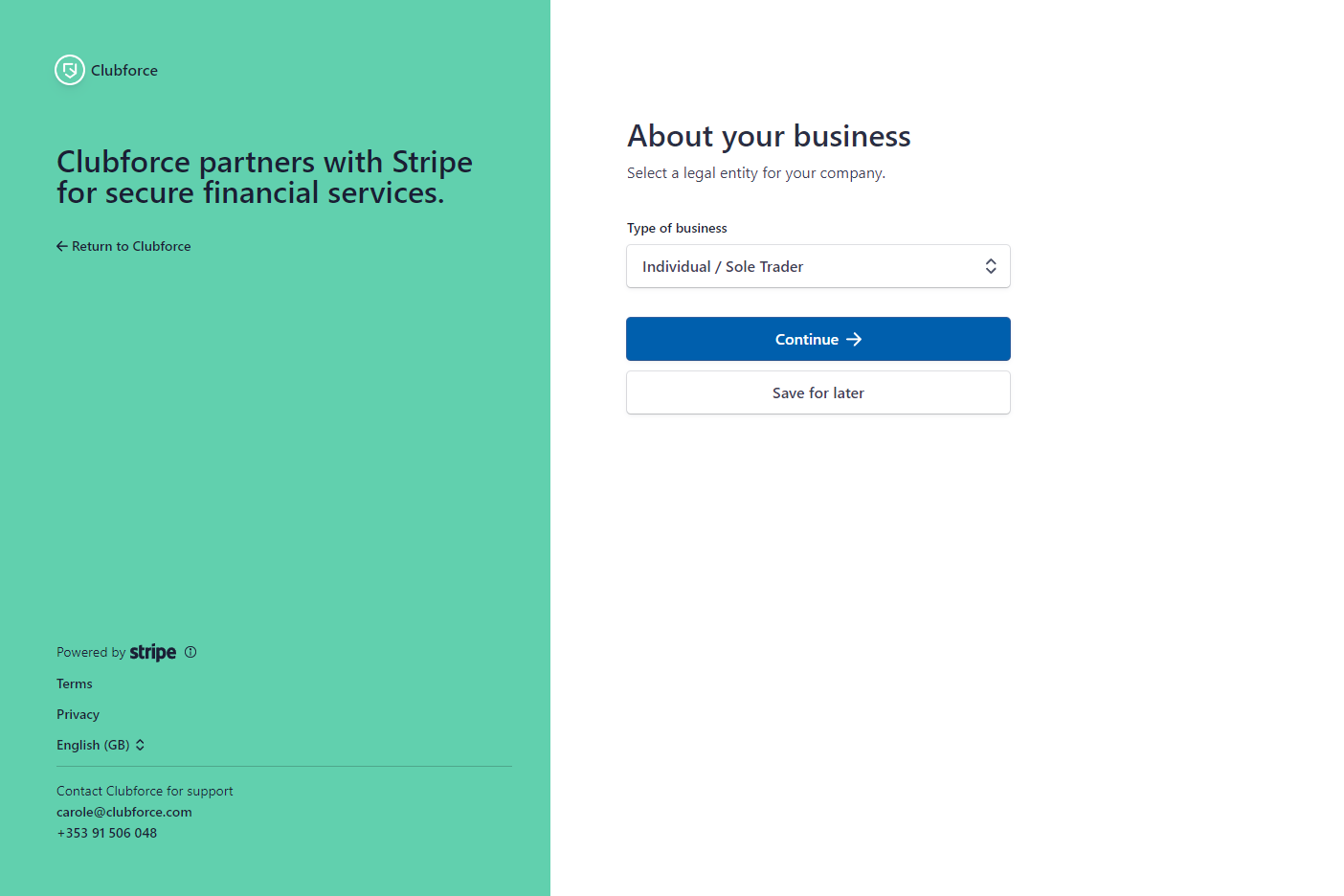 Linking Bank Account Details
Once the Stripe Account has been set up and verified, you will then need to link the clubs bank details on the Payment Provider page. This can be done by clicking the Add button on the Your bank accounts section.

You will be required to input the Account Holders name, Account Holder Type and IBAN of the Bank Account you wish to add. Once these details are added, click the blue Link Bank Account button to save the details. The club will be able to add multiple bank accounts on the admin panel if required.

The final step will be to link the saved bank details to Your services. This will ensure the funds collected from that service eg. Lotto, Membership etc will be sent to the linked account.