To see a list of the created groups for your club and their assigned Group Managers, go to the left hand side menu and select Connect.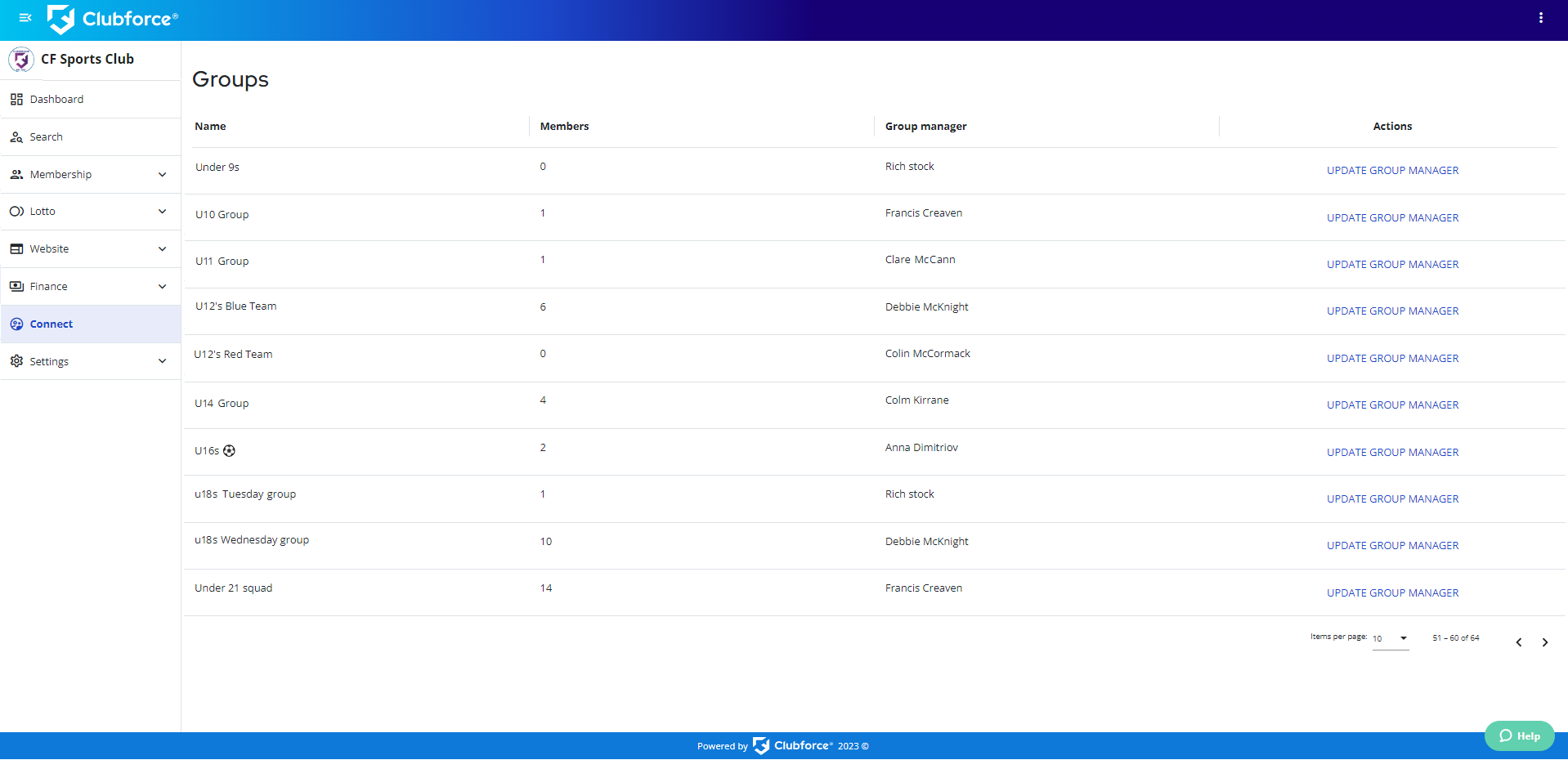 When viewing the Connect tab, you will see a list of Groups that have already been created by your Group Managers on the App. You will see the Name, No. of Members, Group Manager and Actions tab for each group. In the Actions column, there will be a button titled Update Group Manager that you can click on to update the GM for this group.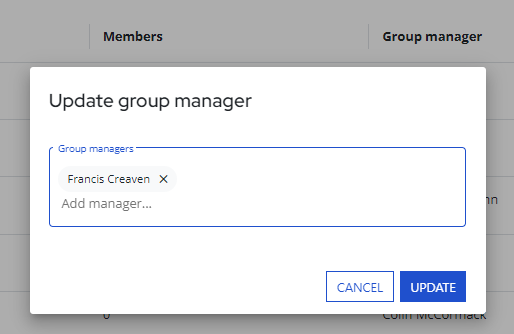 A pop-up will appear on screen, listing the existing Group managers for this group. If you wish to remove this Manager, simply click the X beside their name.



To add a new manager, type their name in the Group managers box as per the screenshot above. If the Group Manager has already been added as a User, you will be able to click on their name to add them as a Manager. If their name does not appear in the list, you will then need to add them as a User with Group Manager access.

Once you are happy with your changes, click the blue Update button to save the Group Managers for this group.

The list will refresh and reflect the changes you have made to the Group. Any newly added managers will be notified that they have been as a Group Manager and given instructions on how to access the App on their device.