If you are looking for details on players who selected the Auto-Renew option on their Lotto entry, there is a specific section on the admin panel that will provide a full overview on these players and how much revenue they are generating for their club.

To access this section, go to the Finance tab on the left hand side and select Auto-Renewals.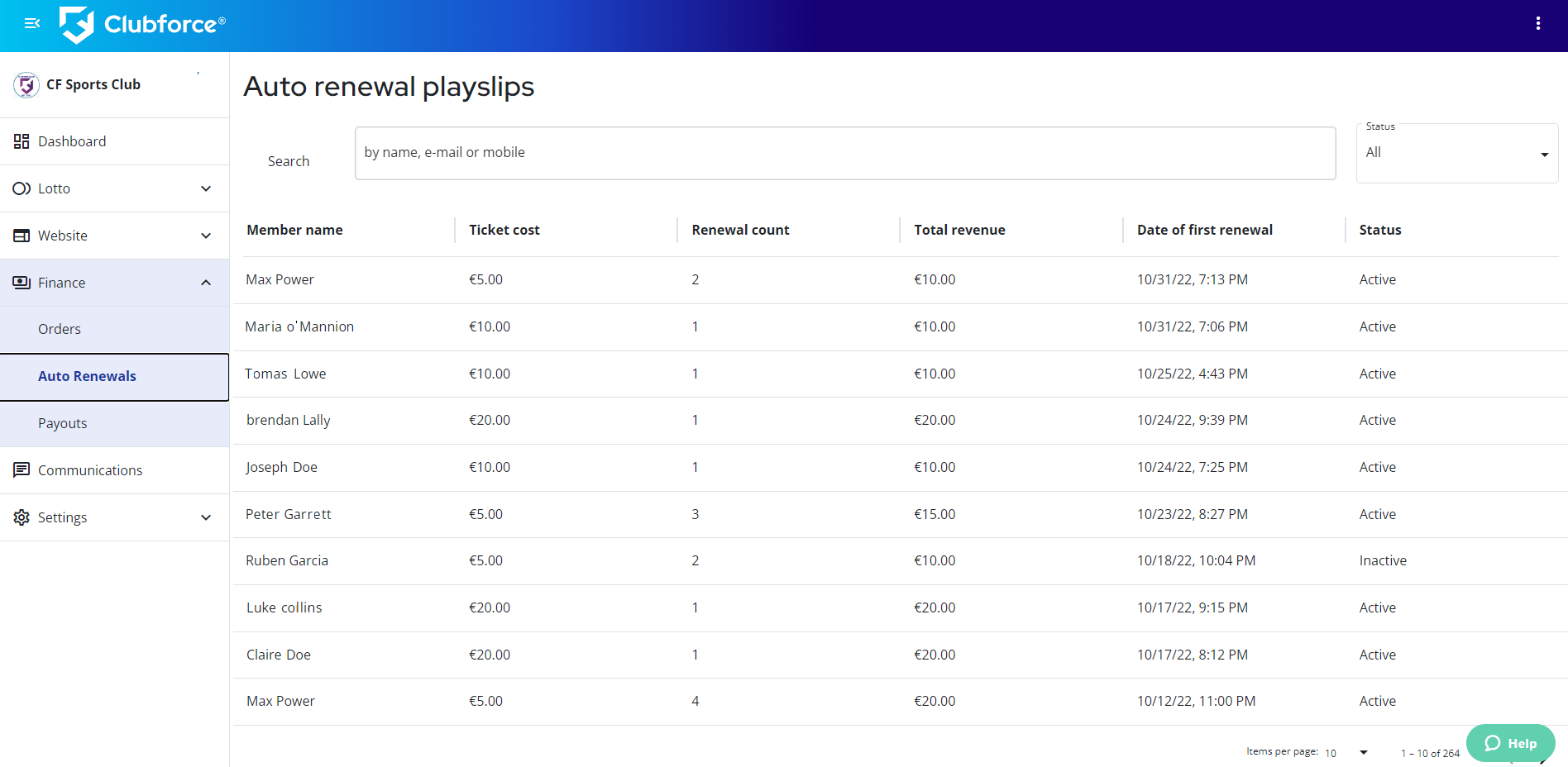 In this section, you will see basic details of the players who have selected Auto-Renewal. You will be able to search for a specific player by inputting a name, email address or mobile number in the search bar at the top of the page.

You will also be able to filter the list based on the status of the Renewal for a member who selected Auto-Renewal on their entry. An active auto-renewal entry is a Lotto playslip that is renewed regularly. A member can cancel the auto-renew at any time through their member account. These players will still appear in the report but be listed as Inactive.

In the list of players, you will see the members name, ticket cost, renewal count, date of their first renewal and a total figure raised from their renewals online. This can help you determine the full value of a Lotto player who is on auto-renewal for their entry.


To view a full step-by-step interactive tutorial, click on the link below
https://clubforce.storylane.io/share/ionzzupa3tzn