You can change the Group Manager of an existing group on Connect at any time through the club admin panel.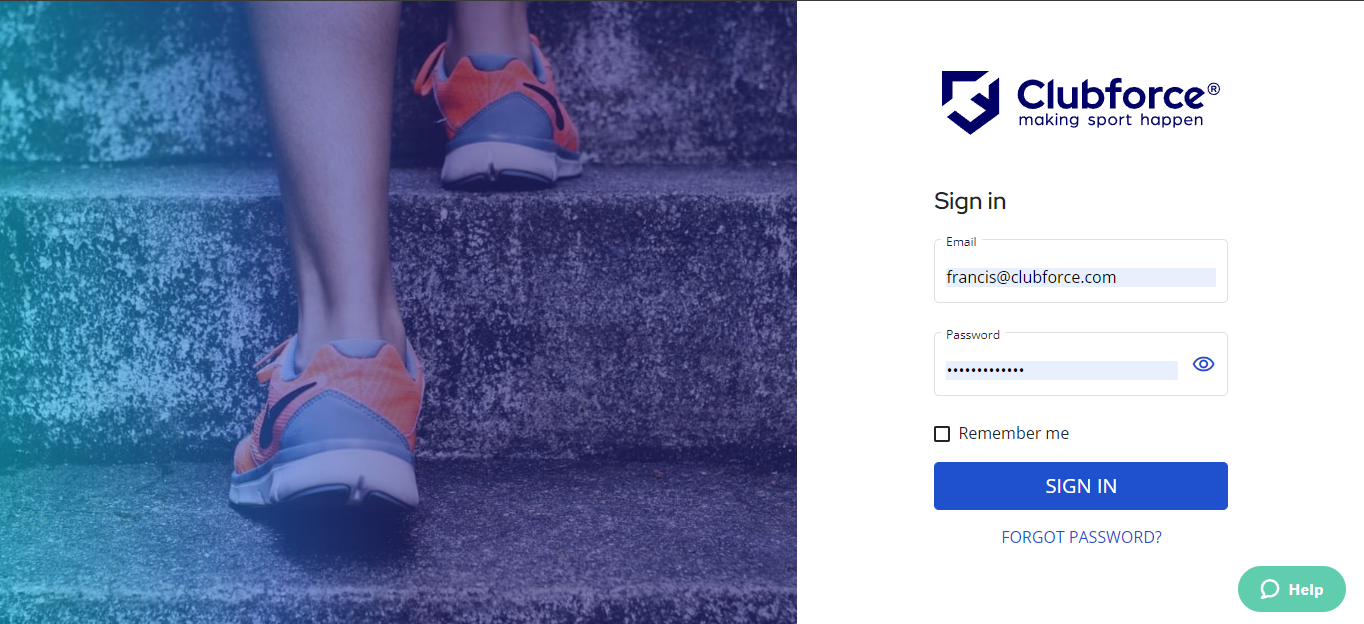 To sign in to the admin panel, click on the link below. If you do not know your password, you'll be able to reset it by clicking the blue Forgot Password? button underneath the Sign In button
https://backoffice.clubforce.com/authentication/sign-in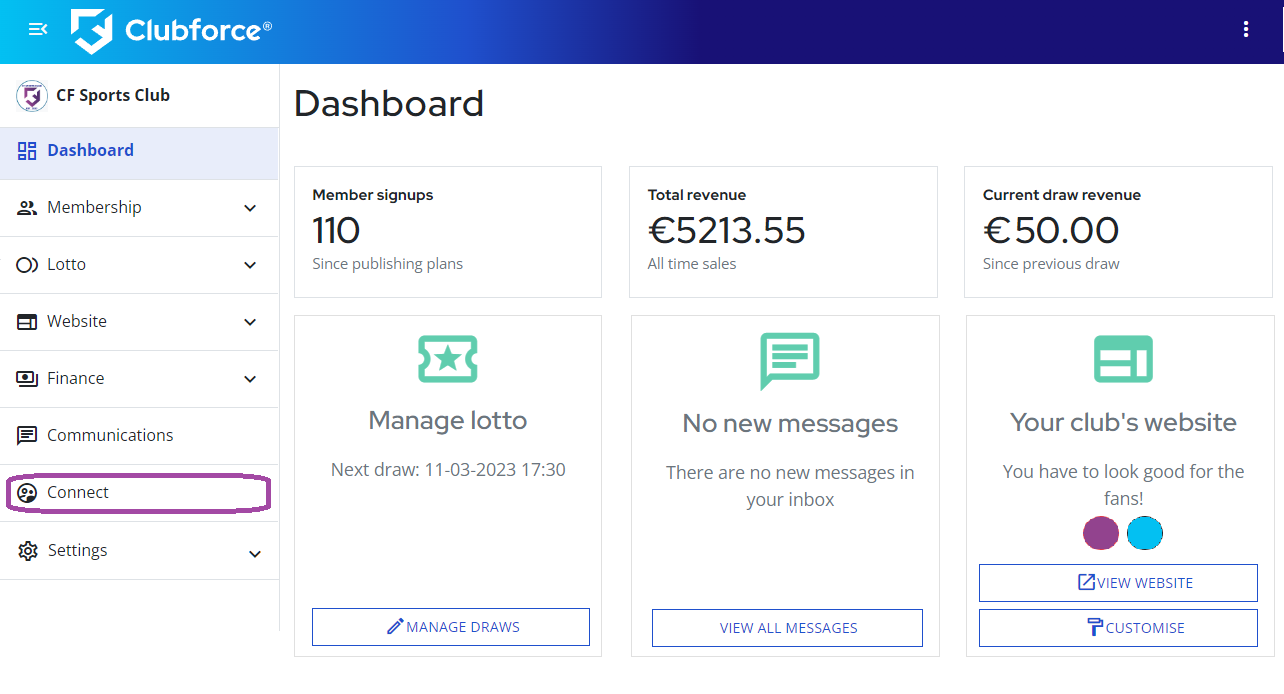 Once you have signed in, you will be presented with the Main Dashboard for your club account with a list of options on the left hand side. To change a group manager, select Connect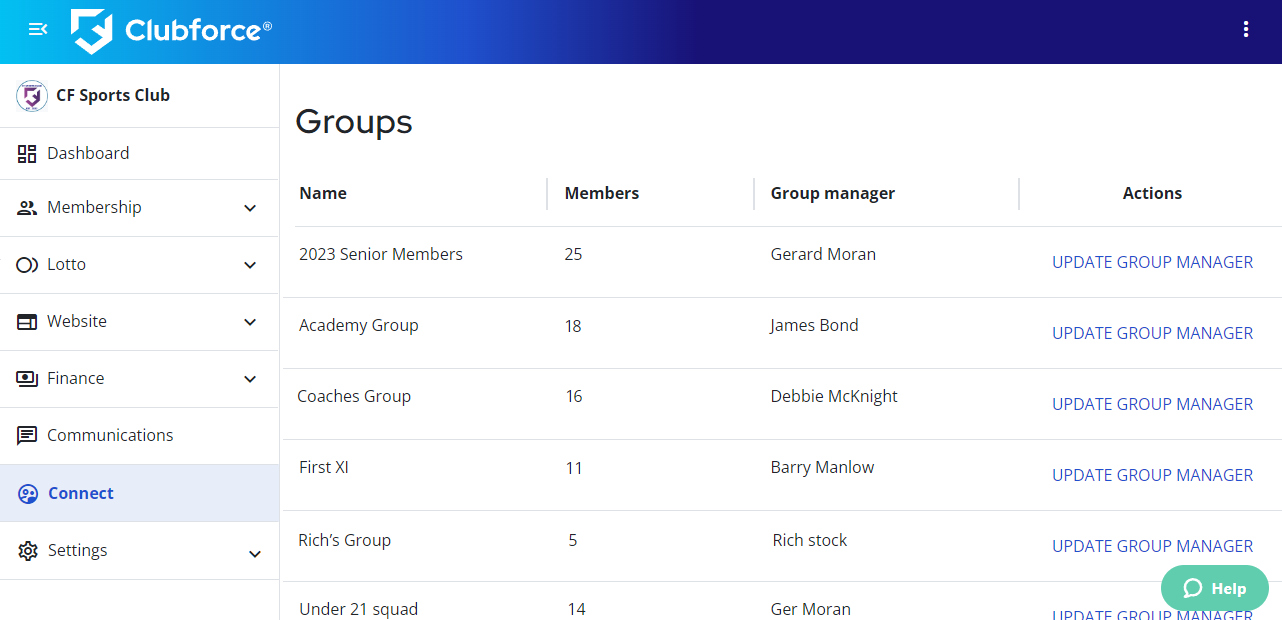 In this section, you will see a list of all existing Groups activated on your Connect account. The groups will be ordered alphabetically. The name, no. of members, and current Group Manager will be visible. Beside each group detail will be a button titled Update Group Manager. Click this button on the group you wish to update to proceed;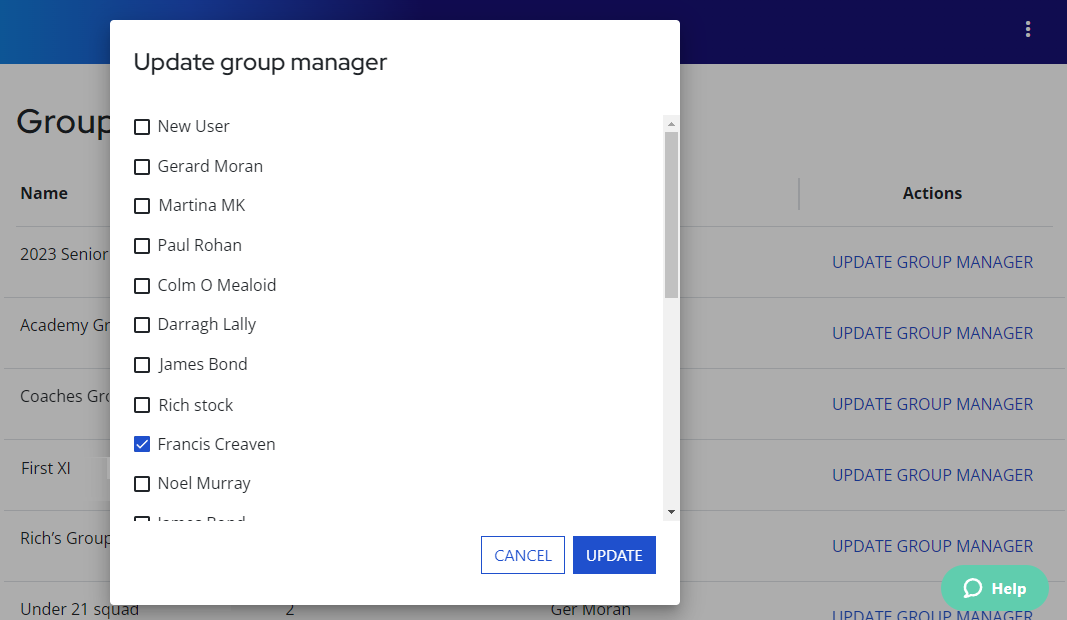 After clicking this button, a pop-up will appear of all approved Group Managers. Simply tick the box beside the name of the Group Manager you wish to change to before clicking the blue Update button to save the change. This Group Manager will now have access to this Group on their Connect App.

If you do not see the name of the Group Manager you wish to add, then please see tutorial on how to create a Group Manager for Connect.