Once a Manager has created their Group, they will be able to assign you to this group to receive Event invitations and Messages within Clubforce Connect.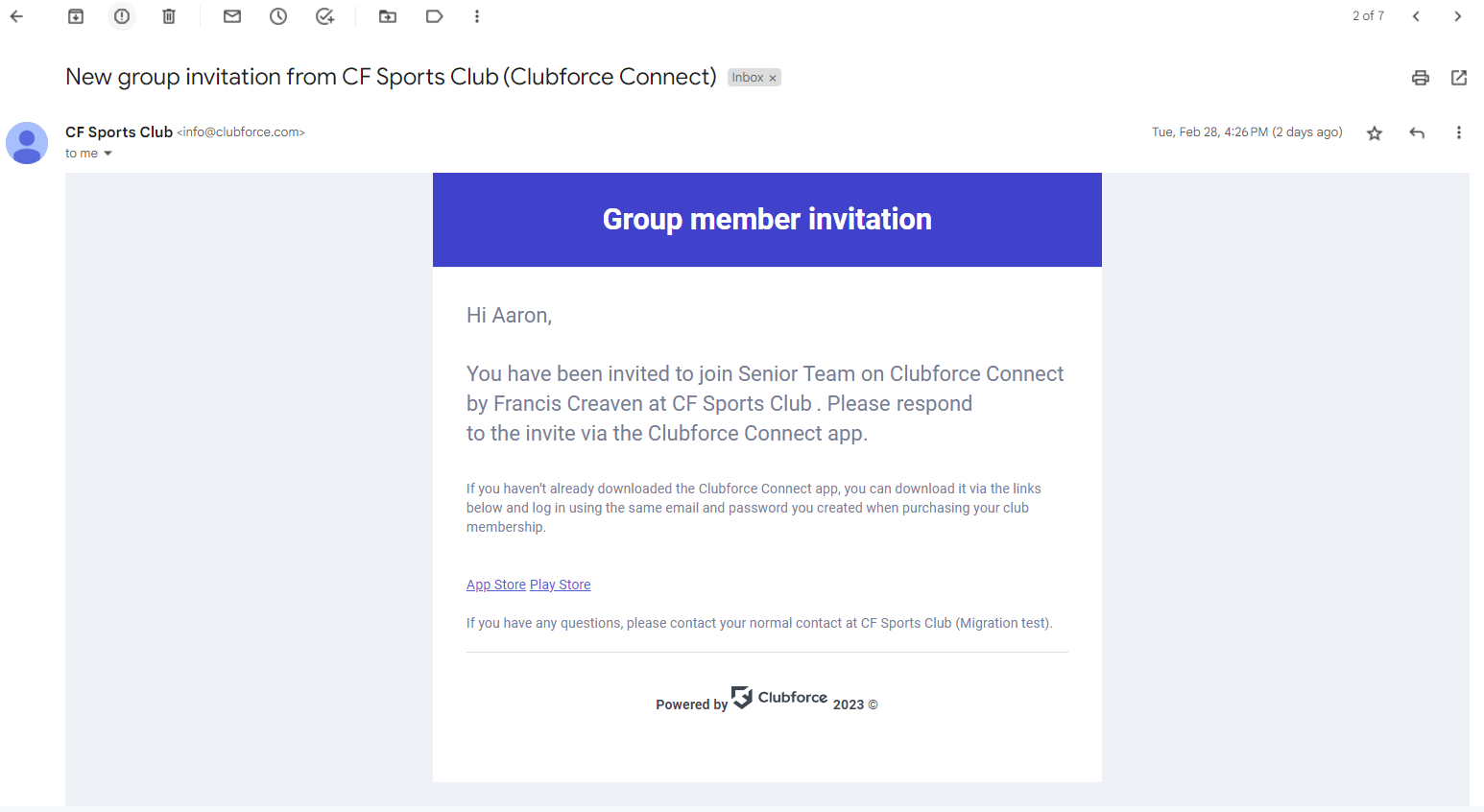 The manager will add you through the App, which will prompt us to send you an email confirmation of this Invitation. If you have not received an email confirmation of the Group invite, then please contact your club manager and ask them to invite you to the group.

This email will state the name of the Group, the name of the manager who added you and the club name also as well. There will be links to download the App if you haven't done so already.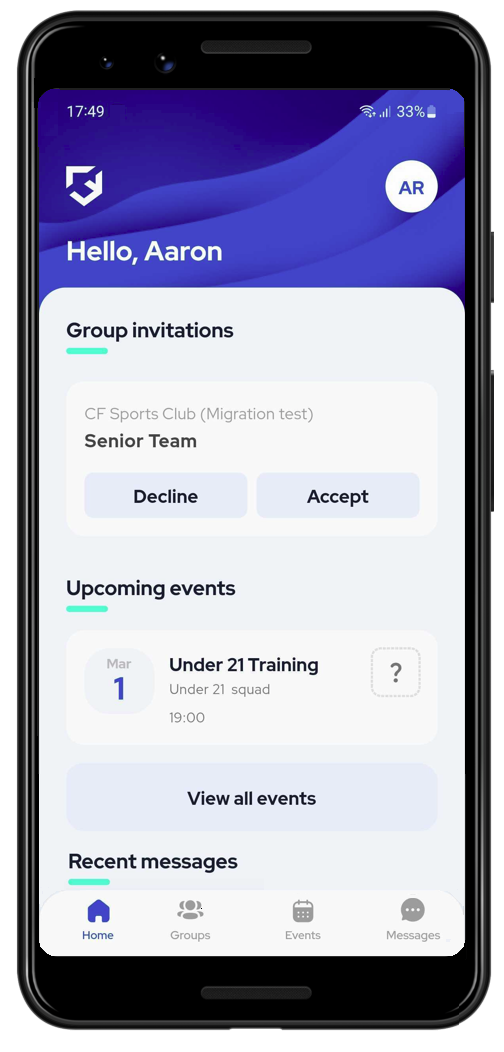 Once you have logged into the App, the pending invitation to join the group will appear on the Home screen. You will also be able to access this invitation from the Groups tab.

To join the group, simply click on the Accept button on the invitation. If you do not want to join the group, then click on the Decline button.

Once added to a group, it will appear in your Groups tab on the App. You'll now be able to receive Event invitations on the App and also view/send instant messages to the Group in the Messages section