When added to a group, both you and other members within the group will be able to communicate directly through instant messaging within the App.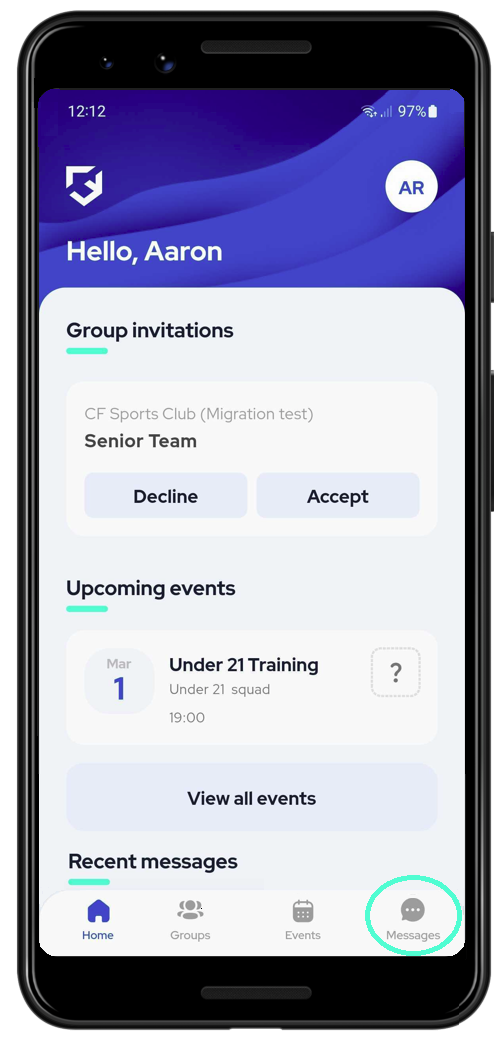 To view and send messages to your Group, select the Messages tab at the bottom of the screen.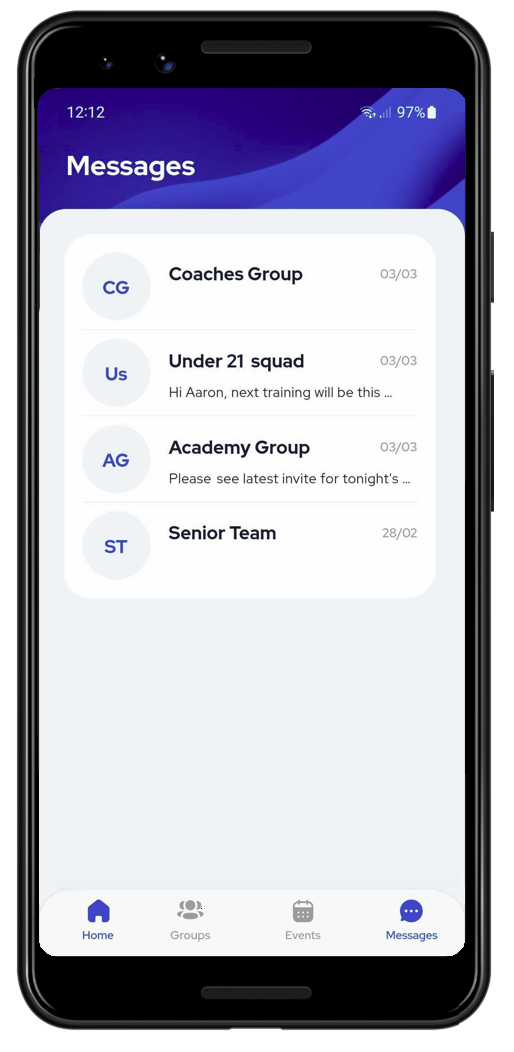 In the messages tab, you will see a list of the Groups you are a member of. You will see a preview of the most recent message sent to this group underneath the Group name. If no message appears underneath, then that means no messages exist for this Group. To view or send a message, simply click on a Group title to proceed.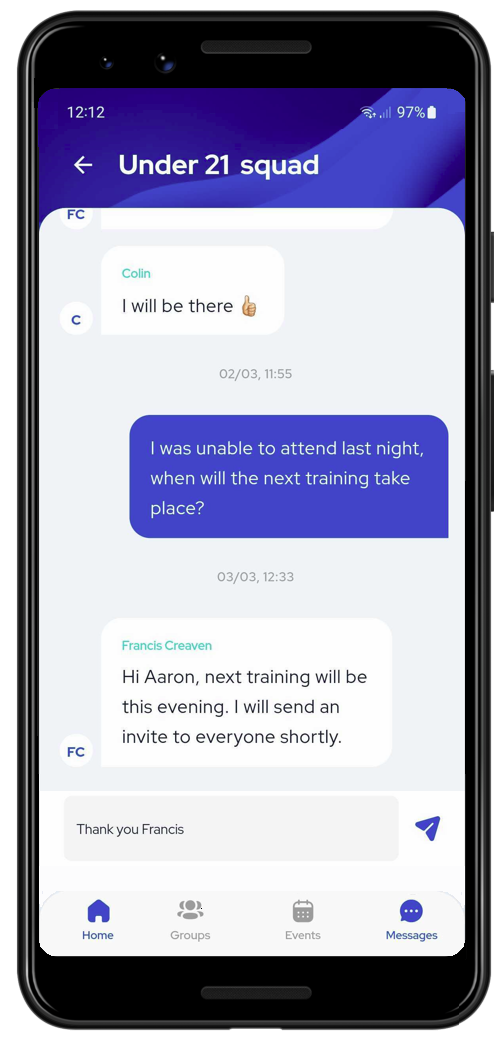 After selecting a group, you will see a thread of messages that have been sent to this group. The name of the member who sent the message will be highlighted in Green above the message. All messages sent by members and the Group managers will be visible for everyone in this thread.

To send a message, click on the Message… field at the bottom of the screen and input your message. When you are finished inputting your message, click the Blue Arrow button to send it instantly to the Group. A notification will be sent to everyone in the group who has turned on message notifications. There will also be an update made to the Recent messages section on the Home screen for members in the Group.