When added to a Group, the Group Manager will be able to send you invitations to Events for your Group. You will be able to accept or decline these invites and your attendance will be recorded by the group manager.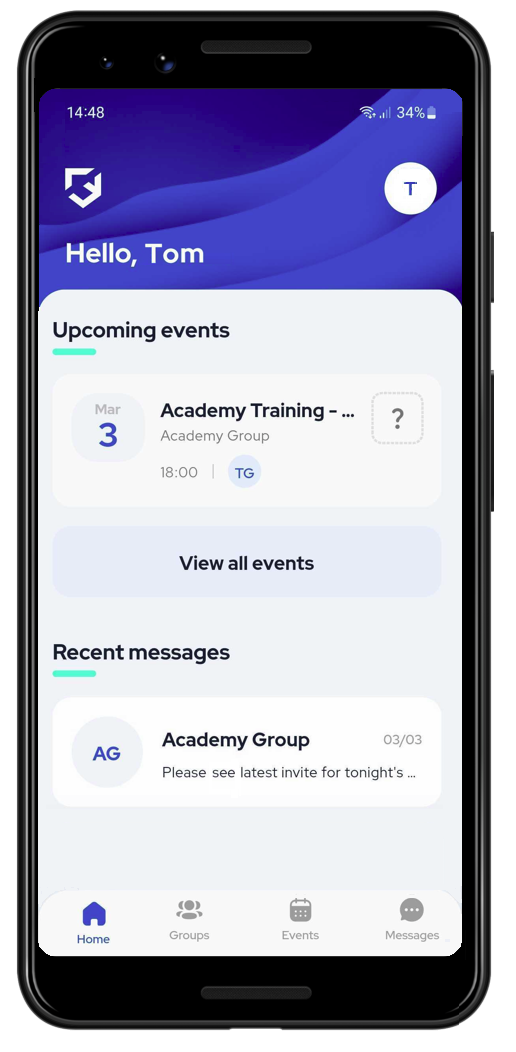 When an Event invitation is sent, you will receive a push notification on your App. You will also be able to view any upcoming events from the Home screen by selecting View all events or by selecting Events on the menu at the bottom of the screen.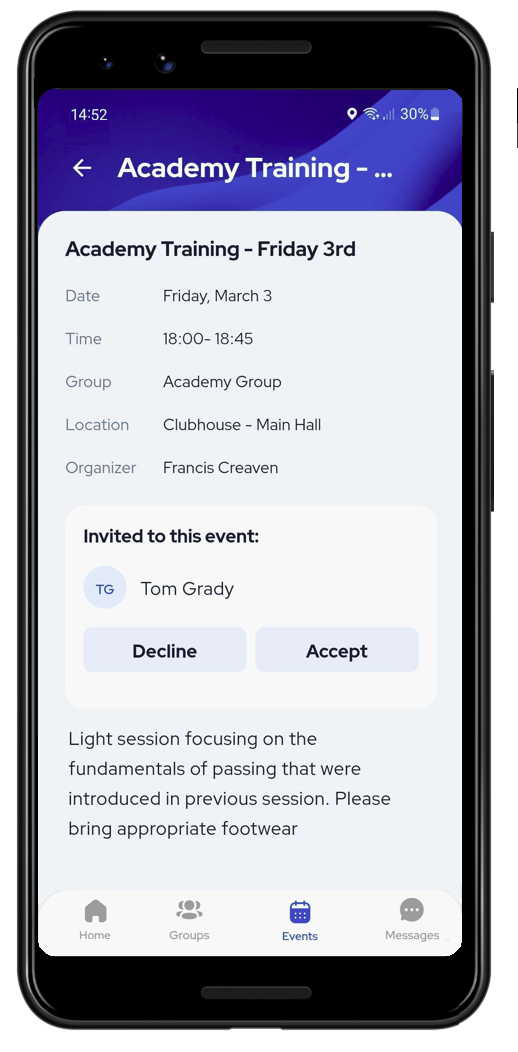 When viewing an Invitation, you will see the details of the event for the group, such as the date, time, location and organizer. Below this will be the name of the member whom the invitation was sent to, which will be either be you or your child. Below the Decline and Accept buttons will be a short description with further details about the event. This may include important information that the manager wants to highlight regarding the event.

To respond to this invitation, simply click either the Accept or Decline button. The screen will refresh and the selected response you chose will be highlighted. This response will be sent to the Group Manager to notify them of your selection.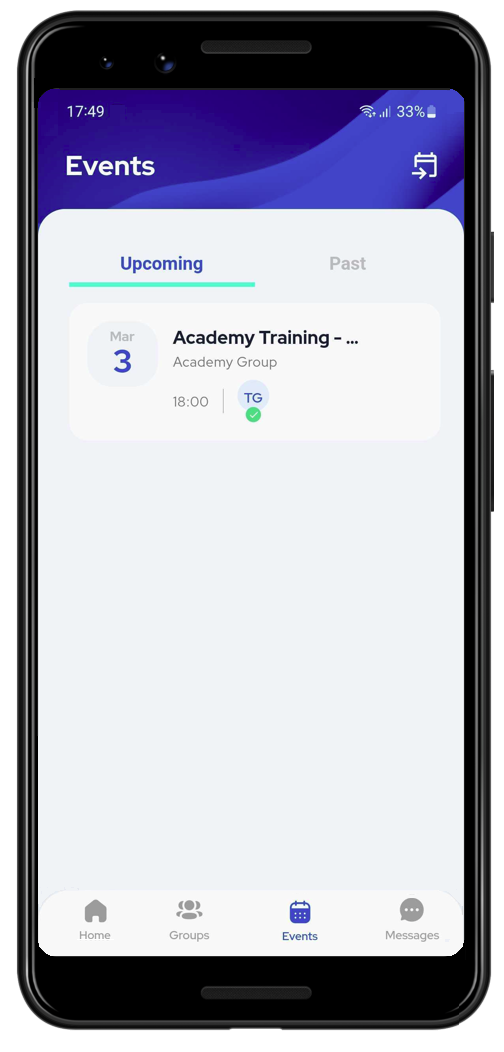 You will be able to view any previous invitations sent to you in the Events tab by clicking on Past. You will be also be able to sync your events to your phones calendar by clicking the calendar icon in the top right hand corner of the page.