If your current Lotto entry is on Auto-Renewal and you wish to cancel it, you can log into your member account at any time to process the cancellation and stop any further renewals from being processed.

Please note, your auto-renewal entry may be active on the Clubforce Legacy system for your club Lotto. If you are unable to log in via the steps linked below, please click HERE to follow the cancellation process on Legacy. If you're still having trouble with the cancellation, then contact our Support team via info@clubforce.com

To cancel your auto-renewal, you will first need to log into your Clubforce Member Account. You can access the member login page via the link below
https://myaccount.clubforce.com/authentication/sign-in


Once logged in, select the Lotto option in the top left hand side menu to see all of your purchased Lotto entries. Your active and most recent entries will be shown at the top of this section.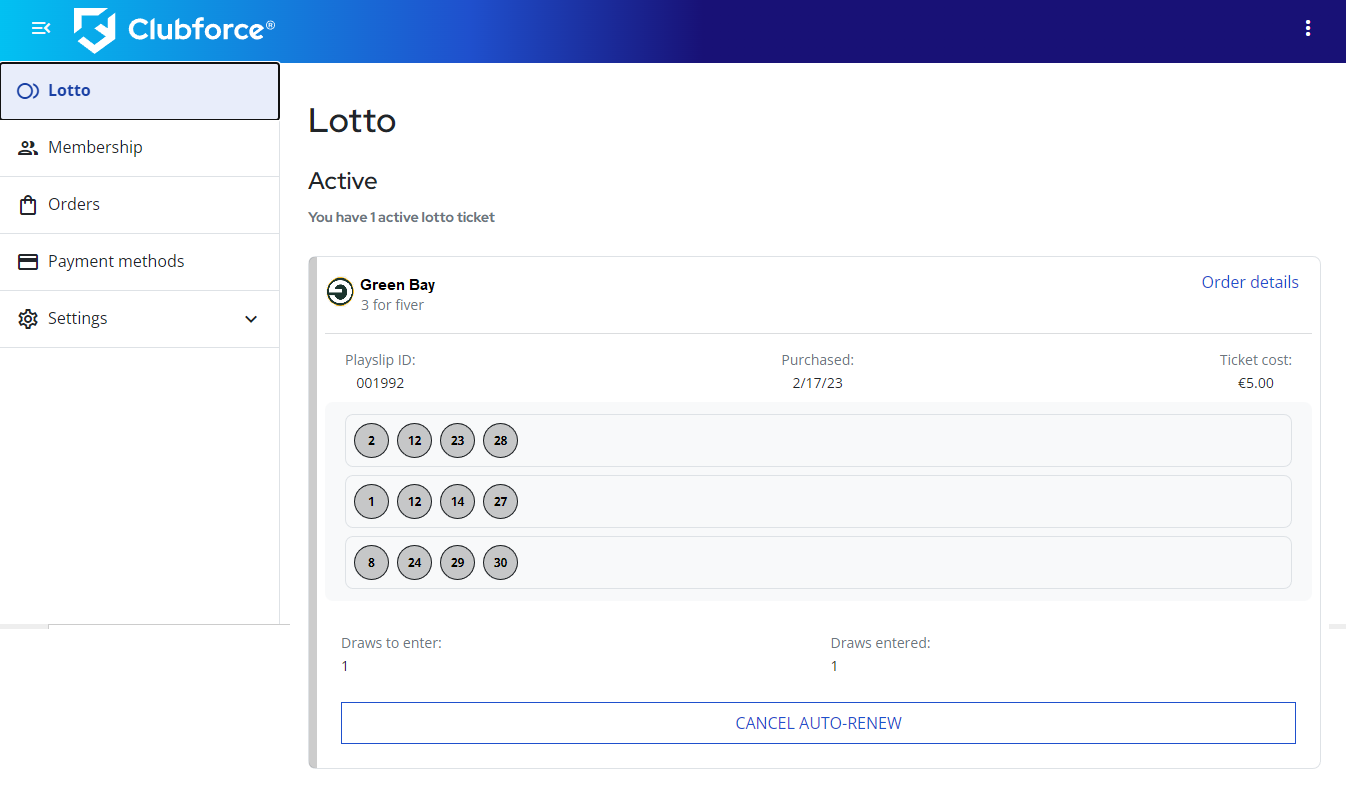 To cancel the Auto-Renewal, click Cancel Auto Renew button. A pop-up will appear asking you to confirm the cancellation by entering your password.



If you are happy to proceed, click the blue Cancel Auto-Renew button. The page will refresh and the order will be updated to show it has been cancelled. You will no longer be charged any further for this entry once cancelled.