After creating your Clubforce Account, you will be required verify the email address associated with this account in order to start receiving notifications about your purchases. Email verification helps ensure that all notifications and updates from your club are being sent to the correct email address on your account.

Once your account is created, an email will be sent to your email address, asking you to Confirm your email for Clubforce.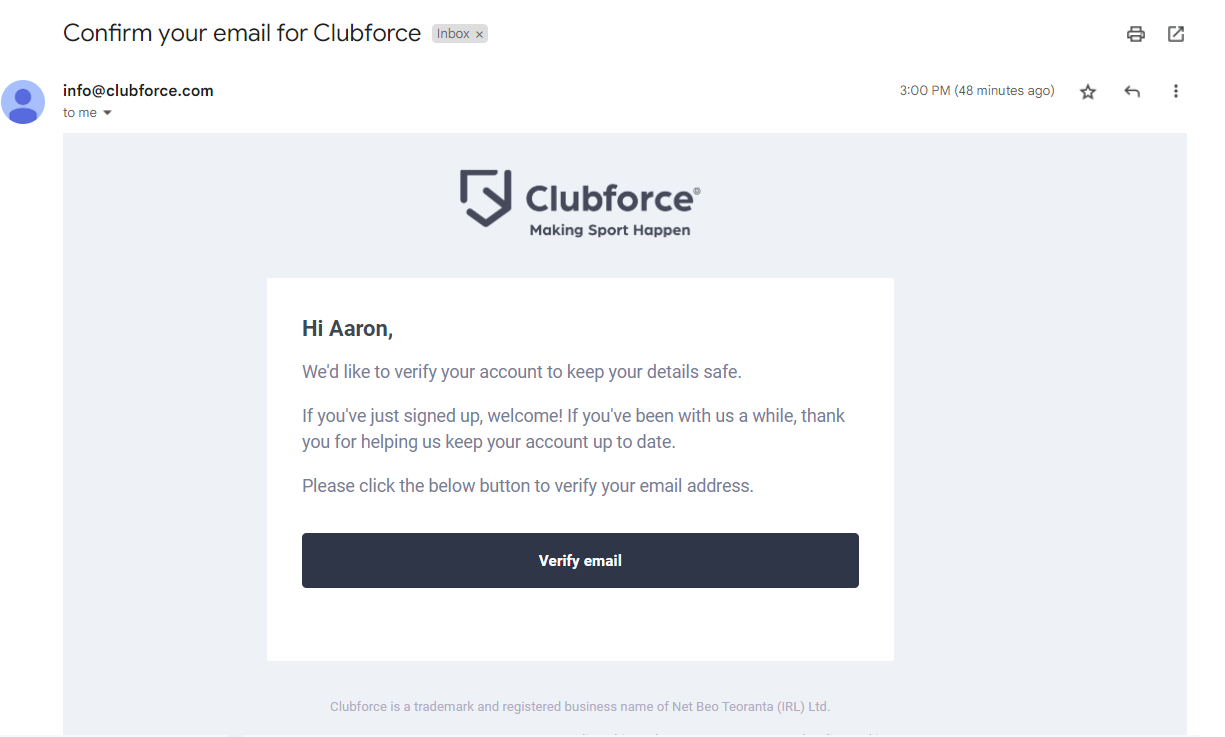 Once you click the Verify email button, a new page will open where you will see confirmation of your email address being verified.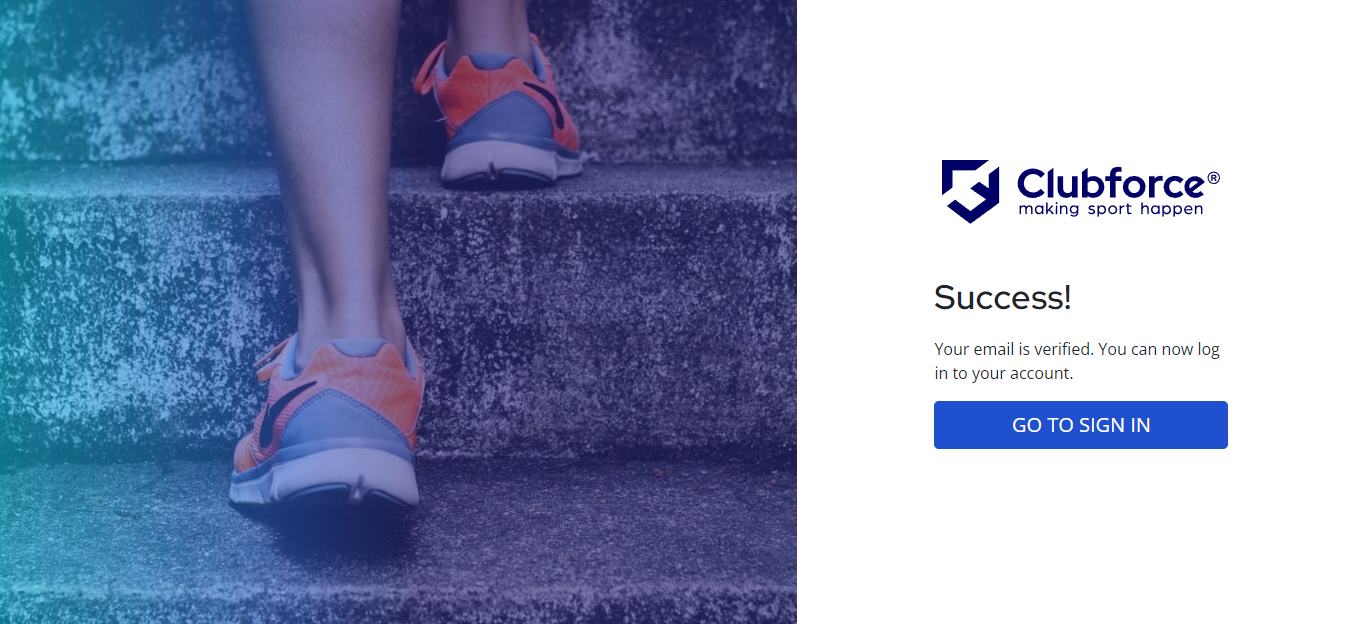 If you don't do this immediately creating your account, you can still resend the verification email by logging into your member account

Once you are logged in, you will see an amber notice at the top of the page. To resend the email, click on the please click here to resend the verification email text.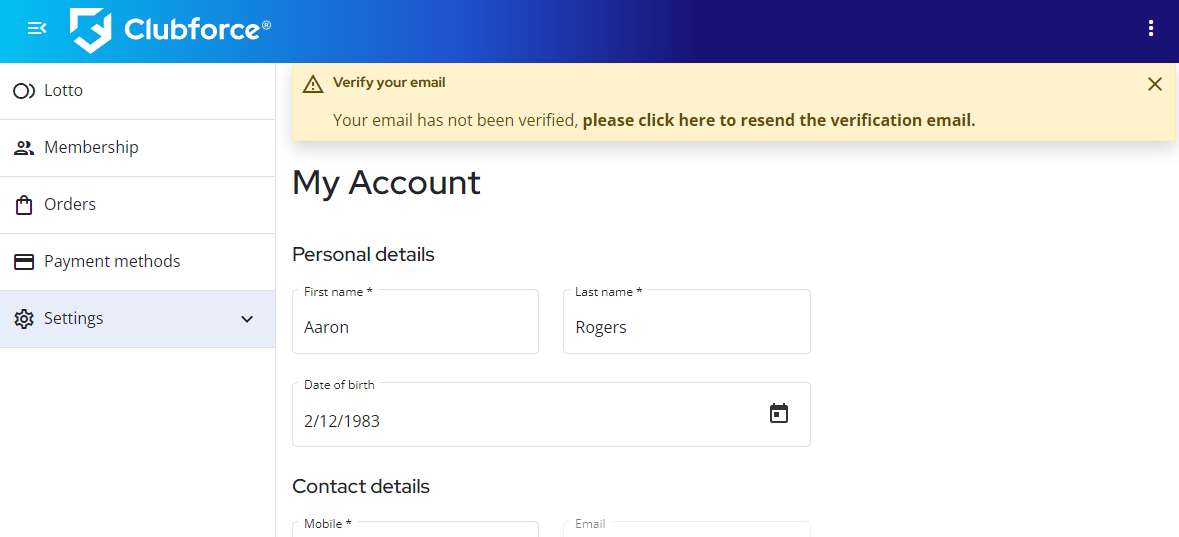 The page will refresh and the amber notice will switch to green confirming the sending of the email and advising you to check your inbox.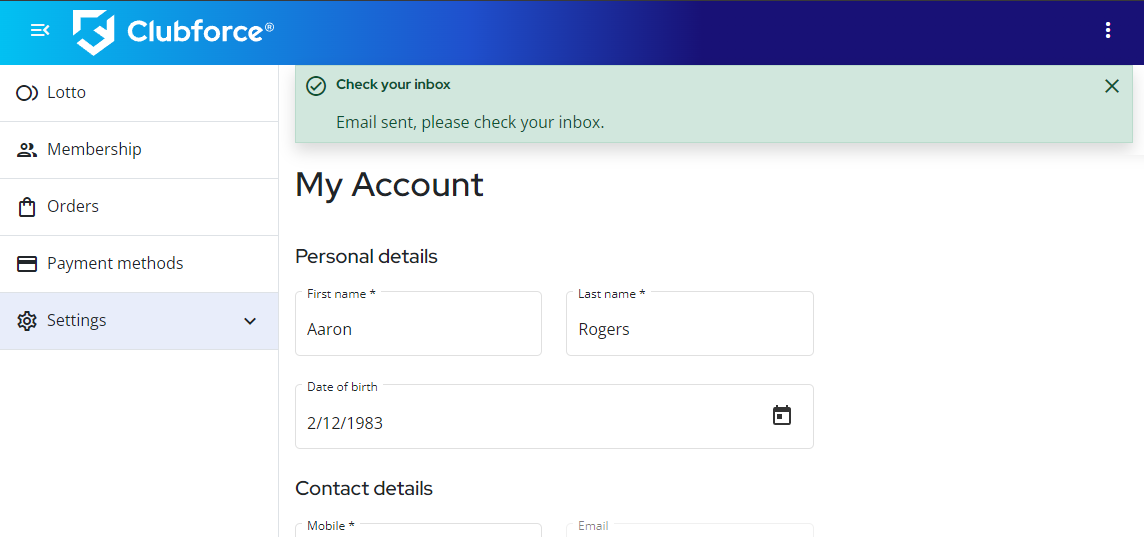 You can then follow the same steps at the beginning of the article to verify your email address.