On your club website, you will have the ability to showcase your club sponsors on your Homepage. This can increase visibility for your sponsors and redirect your members to their website for further information.

To view/update your sponsors, click on Website on the left-hand side menu and select Sponsors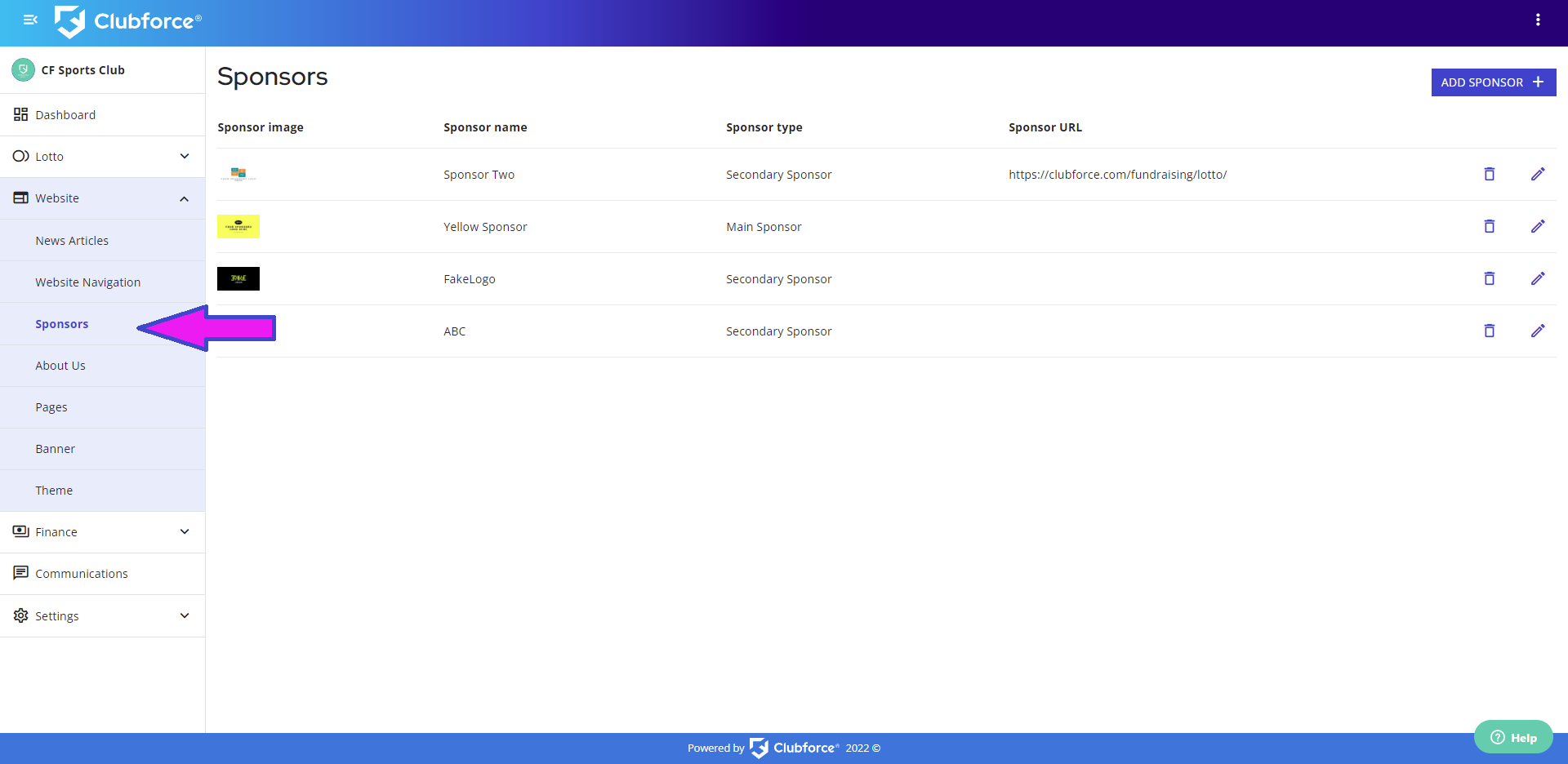 On the sponsor section, you will see the Image, Name. Type and URL of each Sponsor. You will also have the ability to remove or edit any existing sponsor added to your website by ticking the icons to the right of each listed Sponsor.

To add a new sponsor, click the blue Add Sponsor button on the top right-hand corner.



You will be asked to input a name and image for this sponsor. You also have the option of including a link for the sponsors website if they have one. This can be useful in increasing exposure for the sponsor at it will redirect members to their website if they click on the Sponsor image.

To add an image of the Sponsor, click on the Upload Sponsor Logo button. If the image you are adding does not fit the required parameters, a menu will appear asking you to crop the image to suit the requirements. Once you are happy with the resizing, click the blue Done button and the image will be added.

Once these details have been added, click the blue Publish button in the top right hand corner of the screen. You can view the sponsors at the bottom of your websites Home page.
To view a full step-by-step interactive tutorial, click on the link below