On your club website, you will have the ability to add different pages and links to your menu for members to access at any time. This will allow you to add more sections that need greater visibility and that aren't necessarily suited to an individual news article on your homepage.

There are two steps to this process;
Create the page in the Sections & Pages
Add the page to your menu in Website Navigation
If you haven't completed Step 1 of this process, you can follow the steps in how to create a page here

If you have already created a page in Sections & Pages or if you are looking to add an external URL, then the next step is to add this to your menu items. To do this, click on Website in your left-hand side menu and select Website Navigation.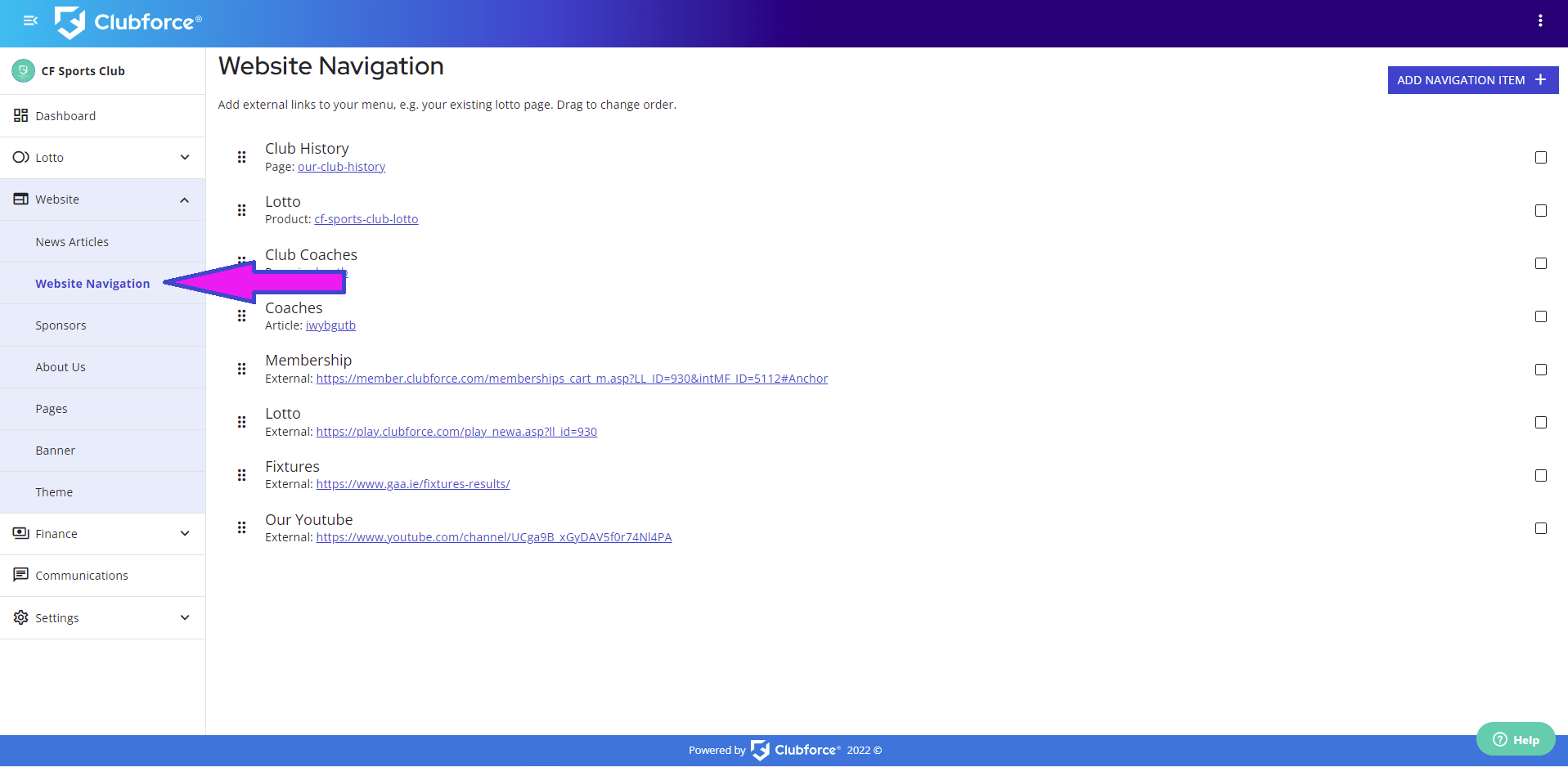 You will see a list of menu items that are already appearing on your club website. To add the page you've just created, click on the blue Add Navigation Item in the top right hand corner of the section.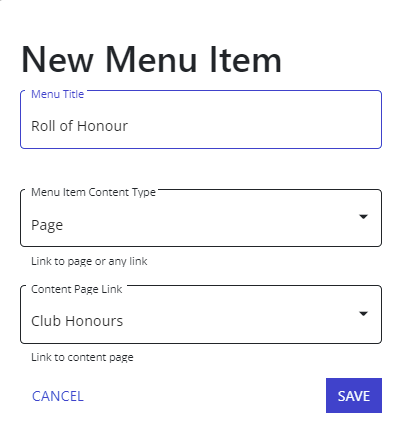 You will be asked to add a Menu Title before applying the settings. This menu title will appear on the top of your website so make sure it is clear and definitive relating to the Page Content

The Content Type will either be Page, URL or Product.

A URL would be ideal for redirecting members to your Membership or Lotto Fundraising pages, or to an external site for Fixtures and Results for example. Choosing this option will ask you to input URL before clicking the Save button to add the menu item.

Adding a Page will give your created content greater visibility than it would get to an individual news article on your homepage. A list of all created pages will appear in the dropdown. To add to this list, see how to create pages here

Product will link directly to a Clubforce set-up you are selling through your Club Website. You can create a visible link on your Menu Items for members to click into and purchase Lotto, Membership etc.


Once you inputted the correct settings for your menu item, click the blue Save button to add it to your Club Website. The page will now be saved as a menu item on your homepage.


To view a full step-by-step interactive tutorial, click on the link below