After publishing your Lotto, you may decide to add or remove ticket options for your members to choose from when playing Lotto online.

To update your ticket options, click on Lotto on the left-hand side menu and select Settings. Proceed to the Lotto Ticket Options of this section by first clicking on Step 2 tab before clicking Step 3 at the top of the page.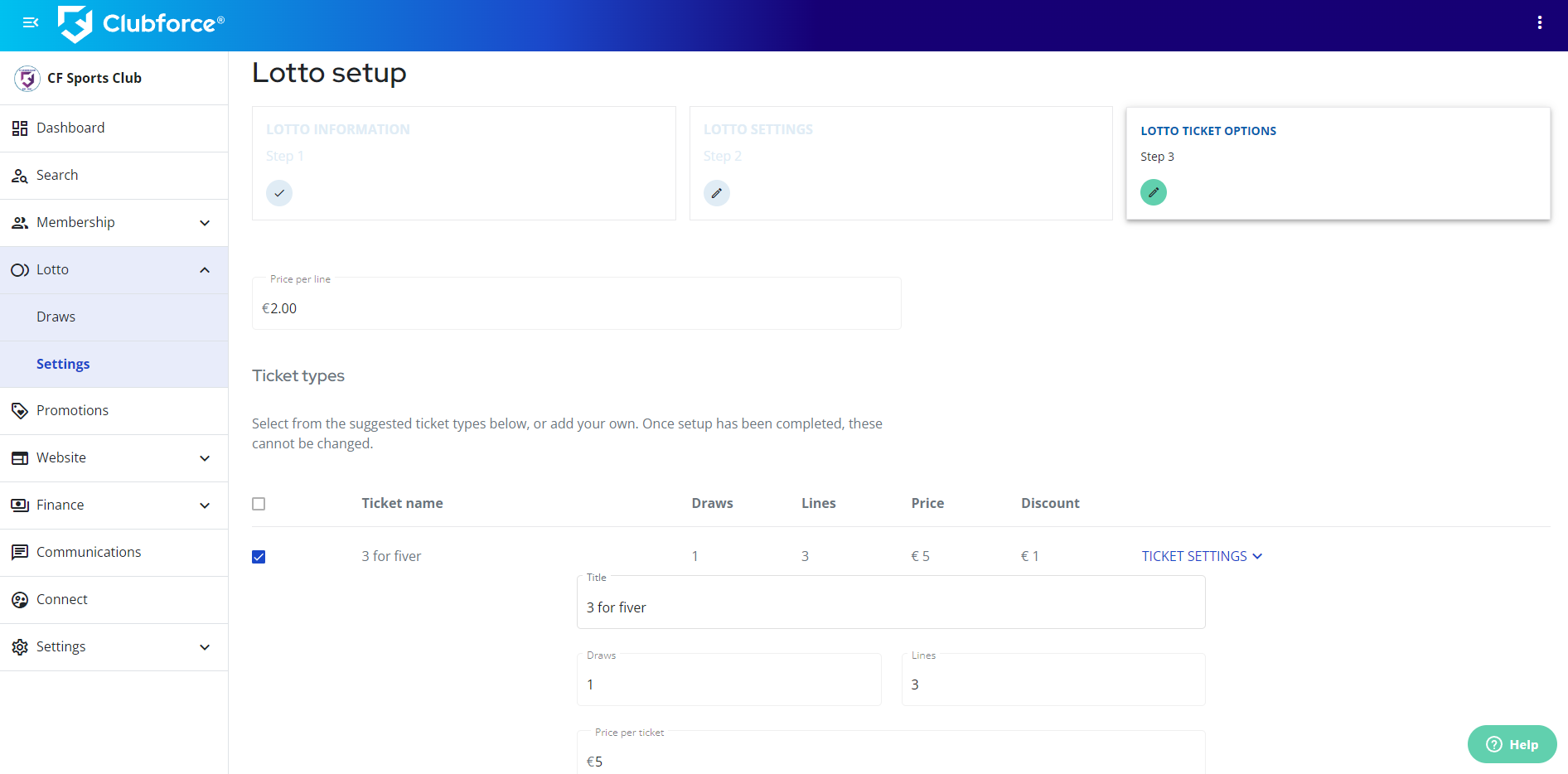 On the Lotto Ticket Options page, you will see the details of your existing Ticket options that are available for your Lotto. You will only be able to change the name of any existing option available and not the current settings for lines or price. However, you can deactivate the option by unticking the blue box beside the option name. This ticket option will no longer be available to purchase online, but previously purchased tickets on auto-renewal will continue to be processed at the same price.

To add a new ticket option, to either replace or be added to existing options, click on the blue Add New Ticket Type button. You will be able to set the title, cost, and no. of lines for this new ticket option.

Once you are happy with the updates you have made, click the blue Save and Publish button at the bottom right hand corner of the page. A pop up will appear with a summary of your updated ticket options. To activate this update, click the blue Save and Publish Lotto button to make the options live on your Lotto.


To view a full step-by-step interactive tutorial, click on the link below
https://clubforce.storylane.io/share/lxeu2t1b0jky