If you wish to add additional users to view and access your clubs admin panel, you will be able to create accounts for them within the admin panel itself.

To create a new user, click on the Settings tab in the left hand side menu and select Users.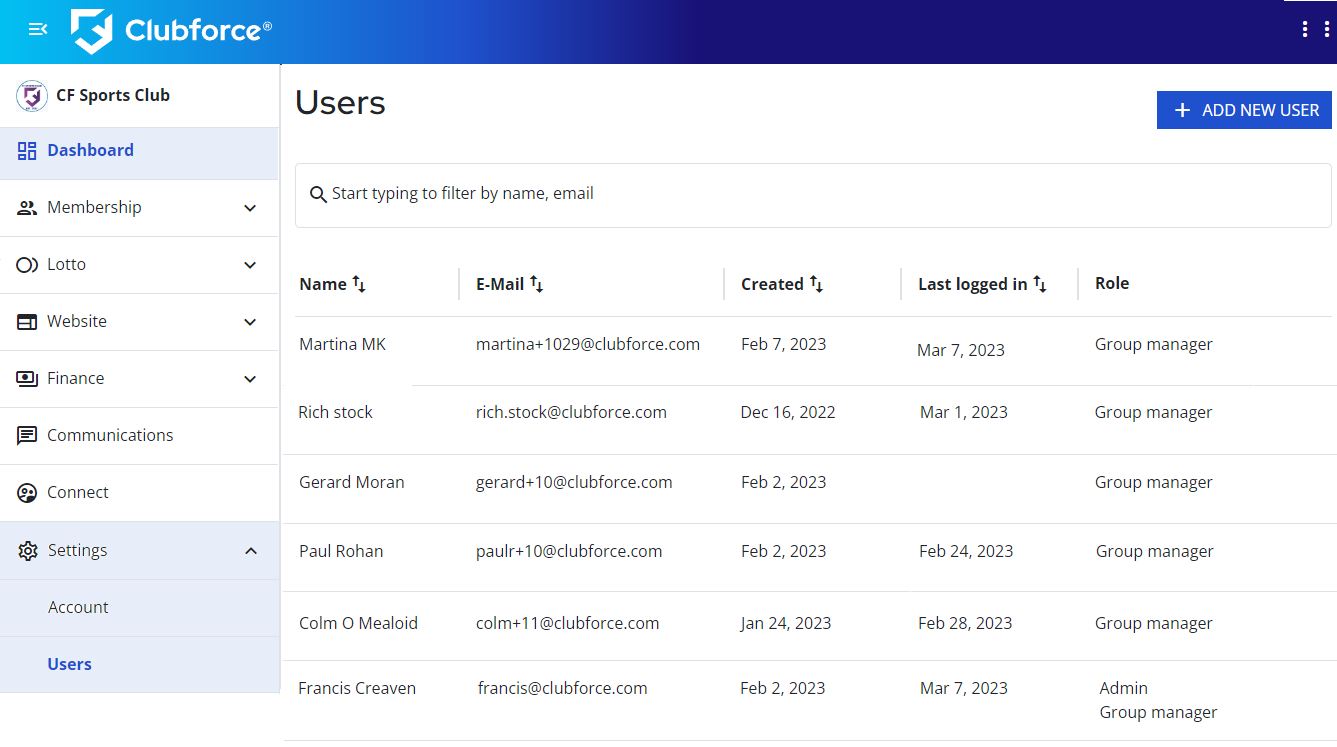 In the Users section, you will see a list of all existing Club Admins and Group Managers (for Clubforce Connect). To add a new person to this list, click the blue Add New User button in the top right hand side of the page.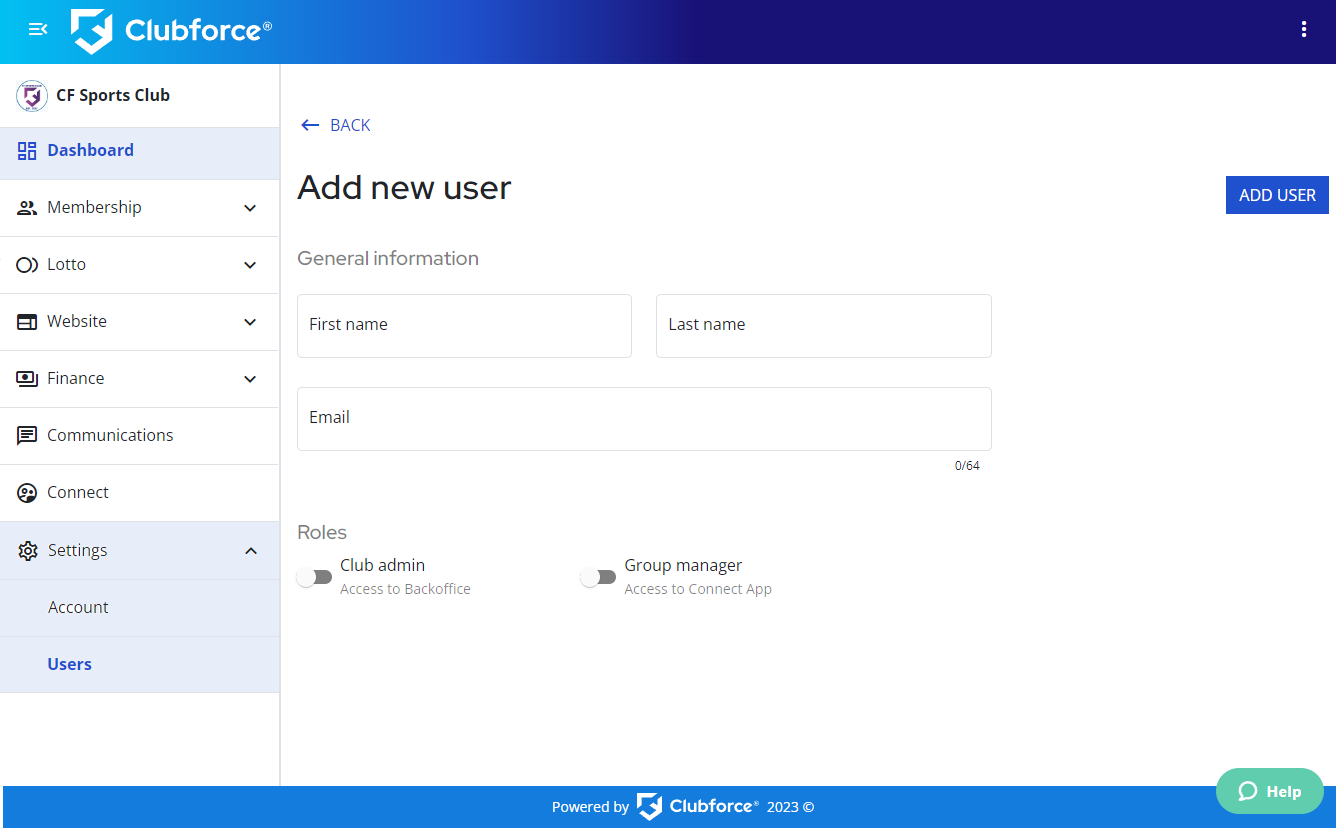 You will be asked to input the name and email address for the new user. If this person has already registered online for the club through Membership or Lotto, then their name/email should be suggested to you as you input their name. Please select these details if this occurs. If their details do not appear in the suggestion list, then proceed to add them as a new user by manually inputting their details.
Once these details have been inputted, click on the button for Club admin to ensure they have access to the Admin panel. Not ticking this will result in them being unable to log into the admin panel. When this has been completed, click the blue Add User button to create their User account. This will prompt Clubforce to send this person a confirmation email.
If they are an existing member on your database, then they will receive an email to inform them that they have been added as a Club Admin. They will be able to login to the App with their existing login details.





If they are not a member within your club but you have added them manually then they will be sent an email to inform them that they have been added as a Club Admin. This email will also include a verification code. When they access the login page, they will enter their email first before being asked to enter the verification code.
To view a full step-by-step interactive tutorial, click on the link below