Once your Stripe Account is set up and it is linked to your Club Bank account, you will receive weekly payouts of your online sales. To view the details of these payouts, click on the Finance tab and select the Payouts option.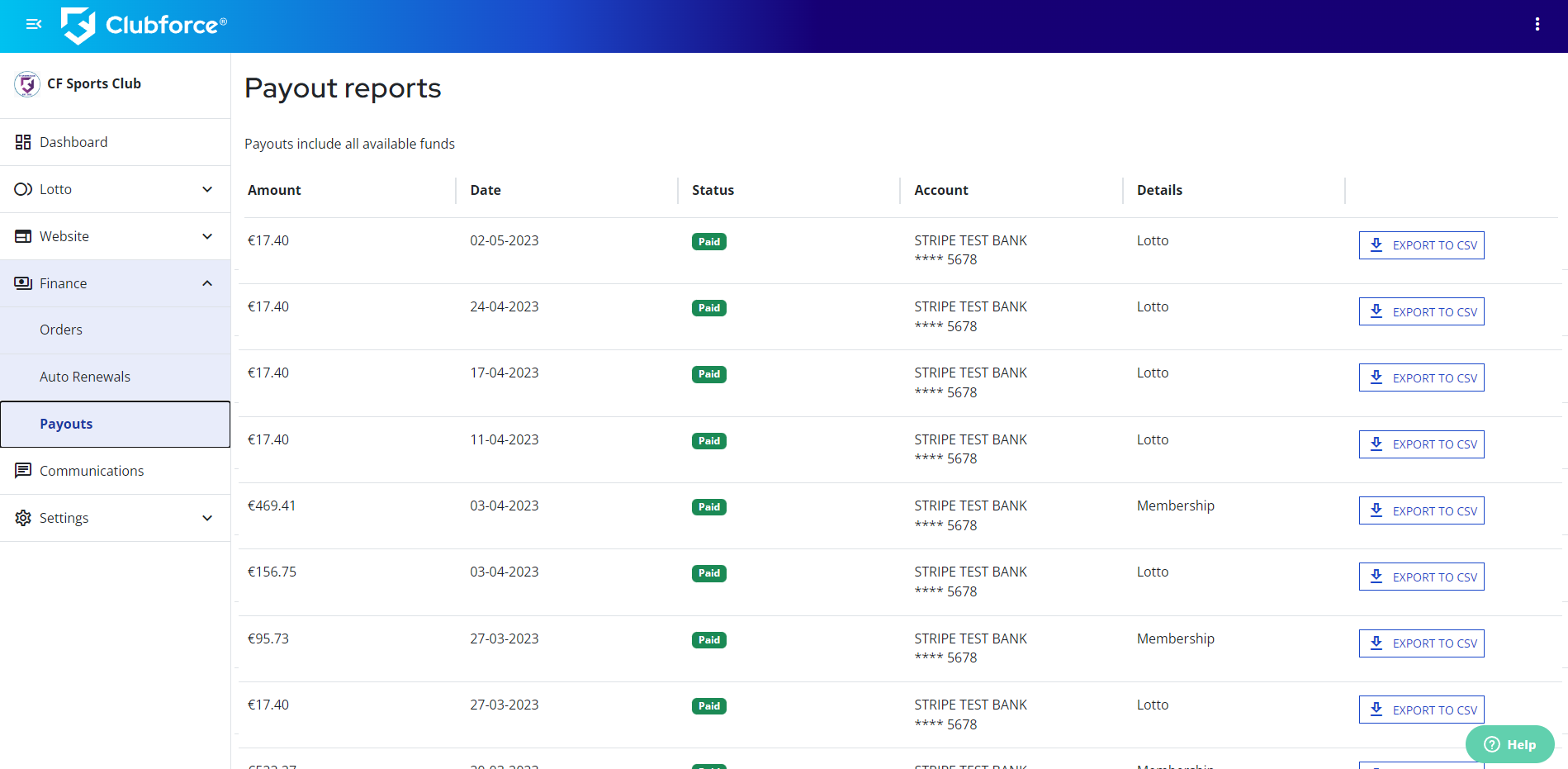 You will see a list of all payouts processed for your club. The list will include the Amount Paid, Date of Payout, Status, Bank Account Number where it was paid to and Details of each payout (whether it was a Membership Revenue Payout or Lotto)

For each individual payout, there will be an Export to CSV option that will allow you view the full details of the payout.


To view a full step-by-step interactive tutorial, click on the link below