If you need to process a refund for a membership or Lotto purchased online, you will be able to issue a full refund back to the members card directly from the admin panel.

On the left-hand side menu, you will see a tab titled Finance. Click on this to open the sub menu and select Orders.

In the Orders section, you will see a list of all purchases made on your club website. This will include Lotto purchases as well as Membership if you have both products live and active. You will see the ID, Name, Amount, Date of Purchase, Payment, Status and description of each purchase. The description will highlight if an order is Membership or Lotto.

There will be a search menu above this list to allow you to search for a specific order. If you input a members name, all associated purchases matching your input will appear. You will also be able to search across a specific time period by clicking on the Date range filter and/or by a particular Payment Status on the drop-down on the top right hand side.

To view more details about a purchase, select the order by clicking anywhere on the row for that specific order.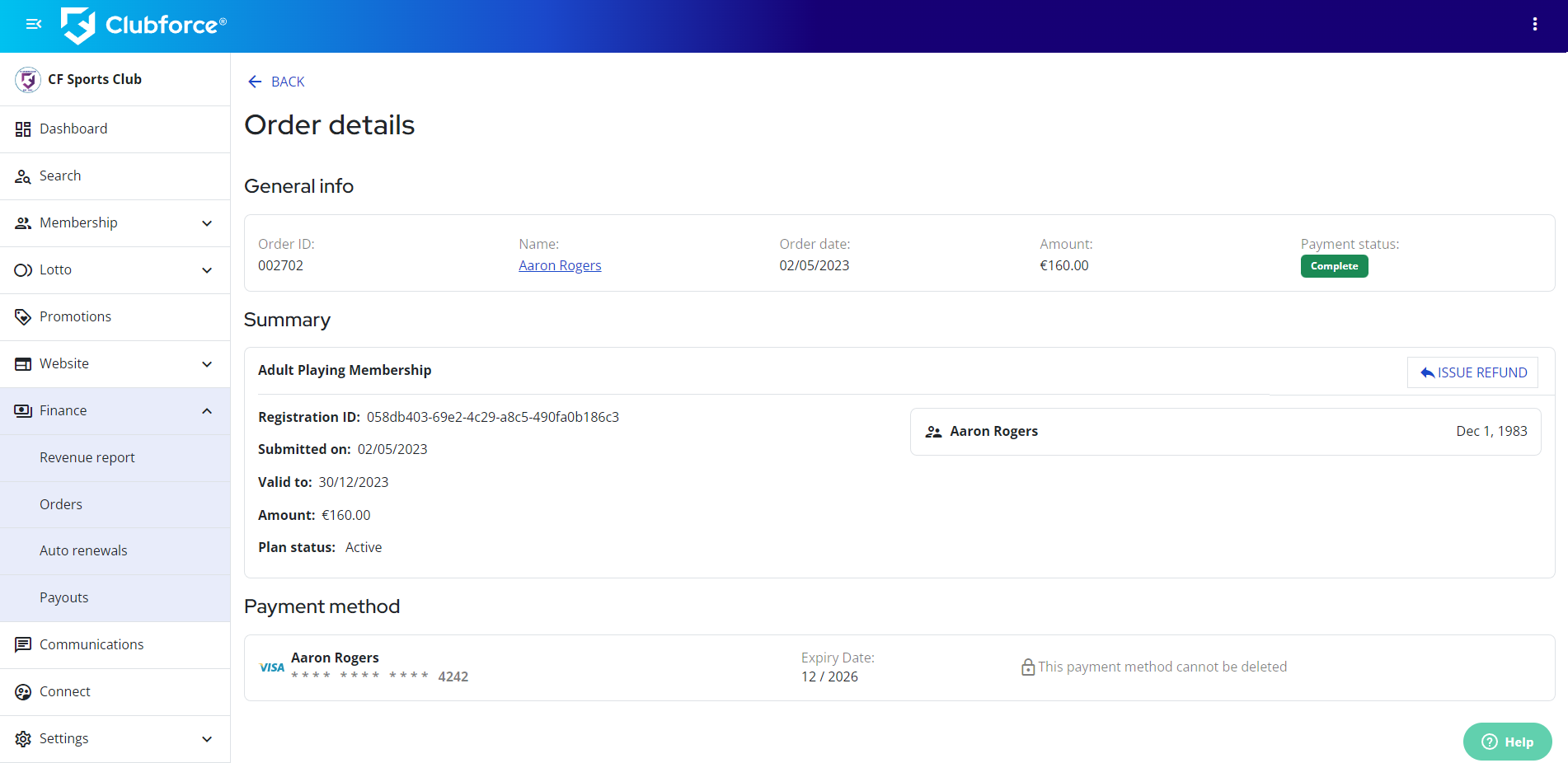 You will be able to review all information about an order in the Order details section. On the Summary field, there will be an Issue Refund button on the top right hand side. Click on this button to bring up the Refund menu.
A pop-up will appear on screen once you click the Issue Refund button. It will list the ID of the Order you are refunding along with the refund amount and Refund reason. You will be able to choose between a partial refund or a full refund. The refund reason will be recorded on your club admin panel for future reference. Once you have reviewed these details and are happy to proceed with the refund, click the blue Send Refund Request button to authorise the refund.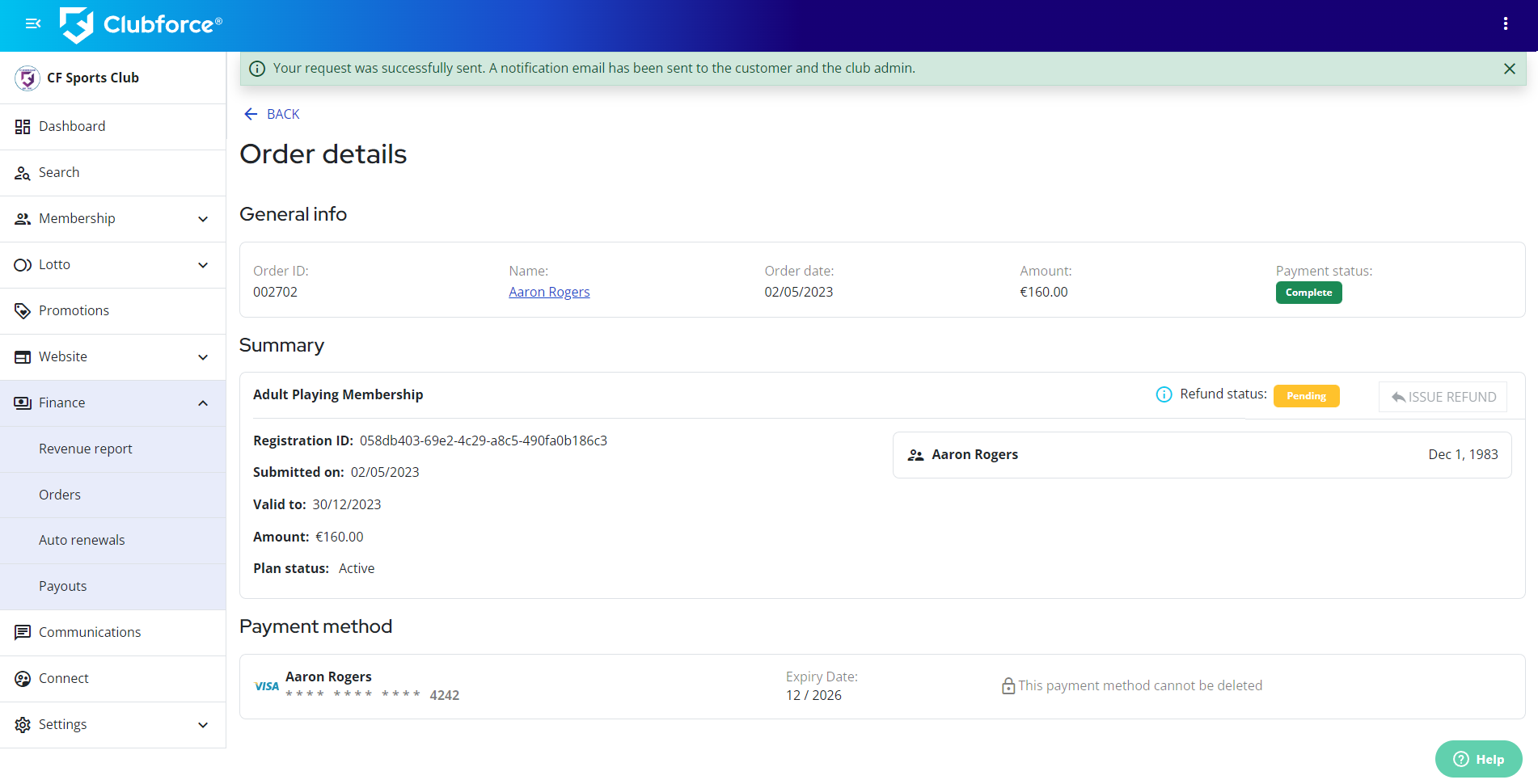 The page will refresh and you will see a green banner at the top of the Order details stating that the refund request was successful and that both the club admin and member have been notified via email. There will now also be a Refund status tab beside where the Issue Refund button is located.

To view a full step-by-step interactive tutorial, click on the link below
https://clubforce.storylane.io/share/2ajs3sjv2pba