If you wish to get a full overview of all registered members, or if you wish to focus on a specific plan and the number of registrations linked to it, you will be able to run a Membership Report from your admin panel.

To access this report, click on Memberships on the left-hand side menu and select Membership Reports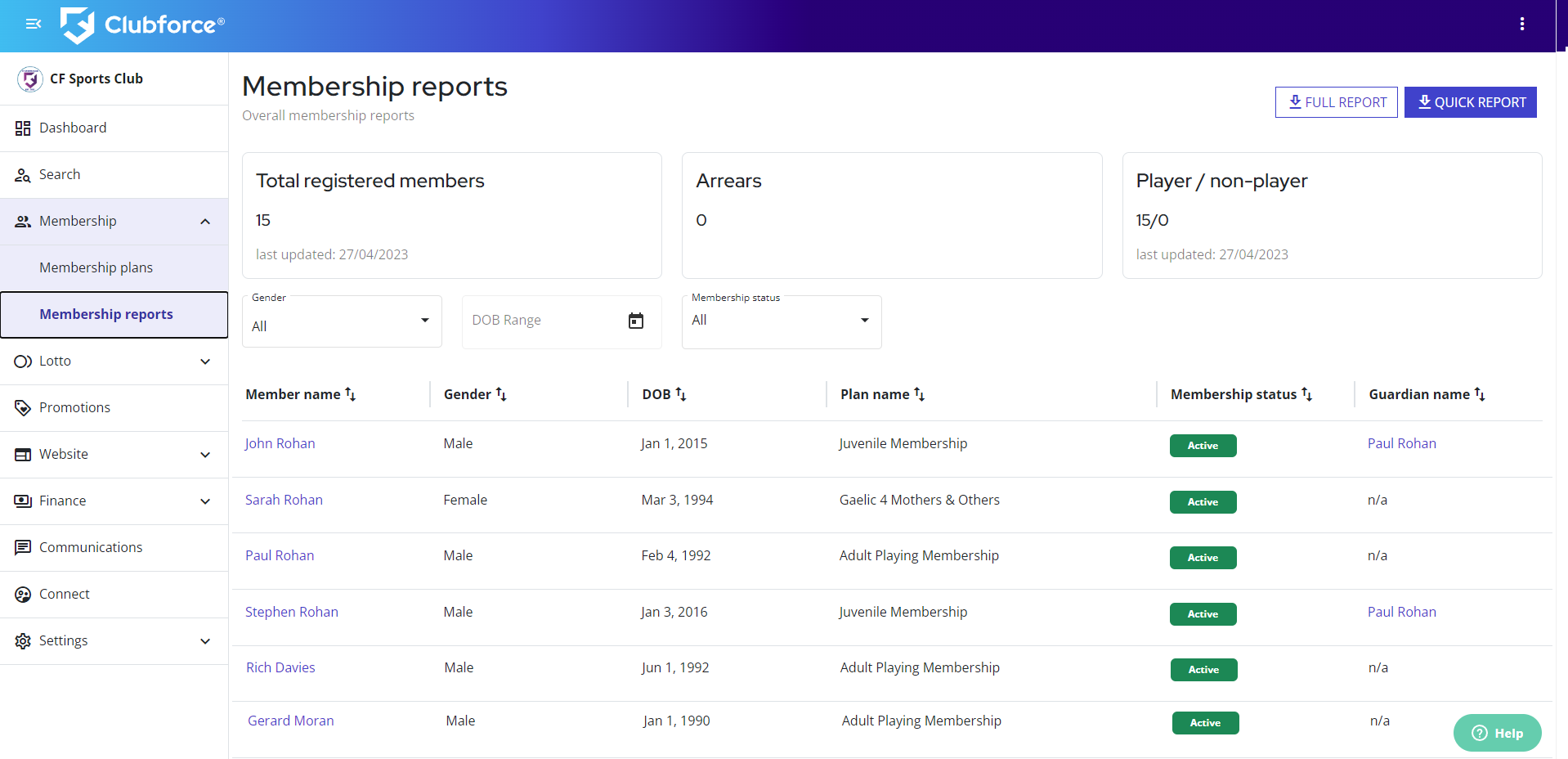 On the Membership Reports page, you will see a list of registered members for your club and a breakdown of the membership above this list. The breakdown will provide;
Total number of registered members

Total number of members in Arrears

Split between playing members and non-playing members
Underneath the breakdown will be a series of filters that can be applied to the overall list. You will be able to filter by Gender, a specific DOB Range and Membership Status.

The report will be separated into several columns. The members name, Gender and Date of Birth will be on the left, followed by the membership plan name and status of the membership/ The final column will list the associated Guardian for the member if they are a Juvenile member.

In the top right hand corner of the page, there will be two export buttons.
The Full Report button will download a csv. file of all your registered members and their submitted form information.


The Quick Report will download a csv. file of only the basic details of all registered members
Clicking on any members name (highlighted in blue) will automatically bring you to their member profile. You will be able to return to the Membership report by clicking the back button at the top left-hand corner of this page.


To view a full step-by-step interactive tutorial, click on the link below