If you want to export a list of entries for your Club Lotto, to view the entrants or for a manual Lucky Dip being held offline, you'll be able to do this from within the Lotto draws page. To access this page, click on the Lotto tab in the left hand side menu and select Draws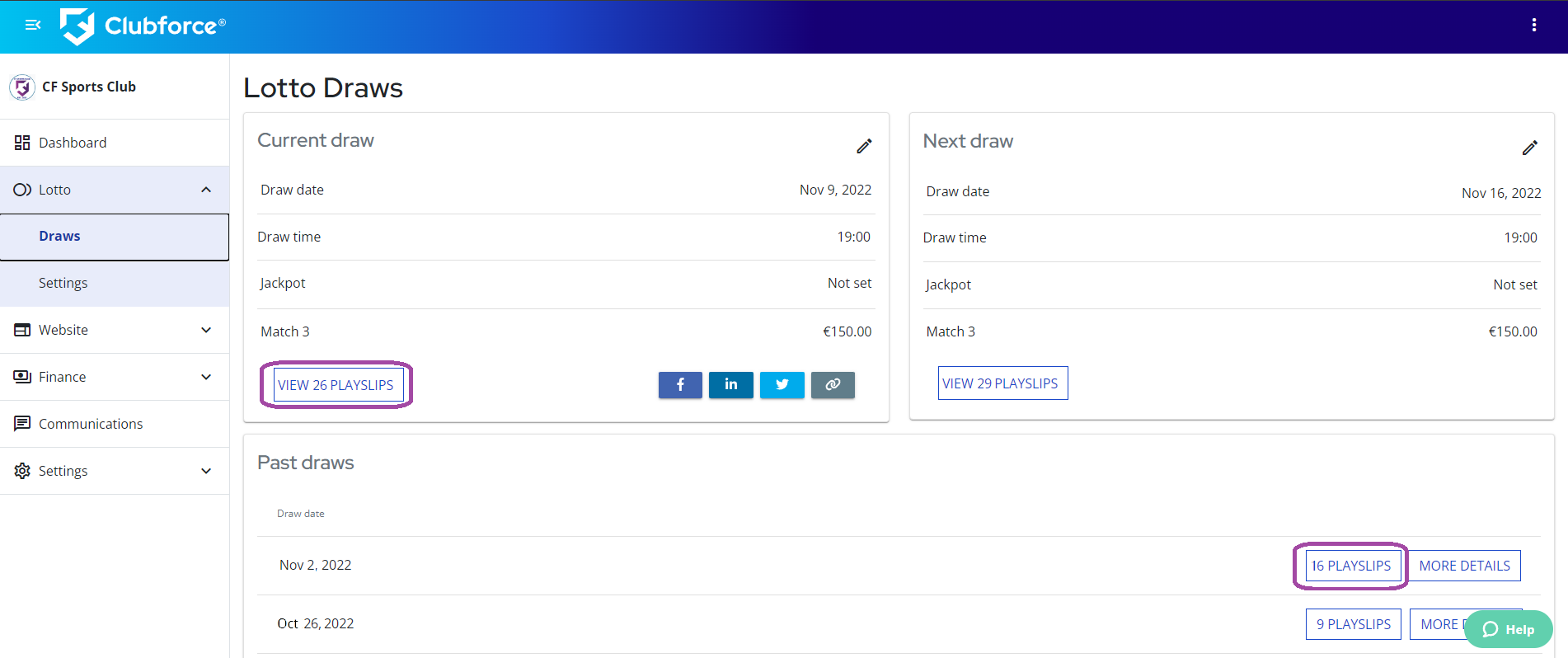 You'll be able to view the full list of Playslips entered into any of your Lotto draws, past or present. There will be a Playslips button for both the Current and Next Draw sections with a figure in each button indicating the number of Playslips in that particular draw. This button will also be listed to the right hand side of each of your past draws. Clicking this button will produce a list of Playslips for the relevant draw.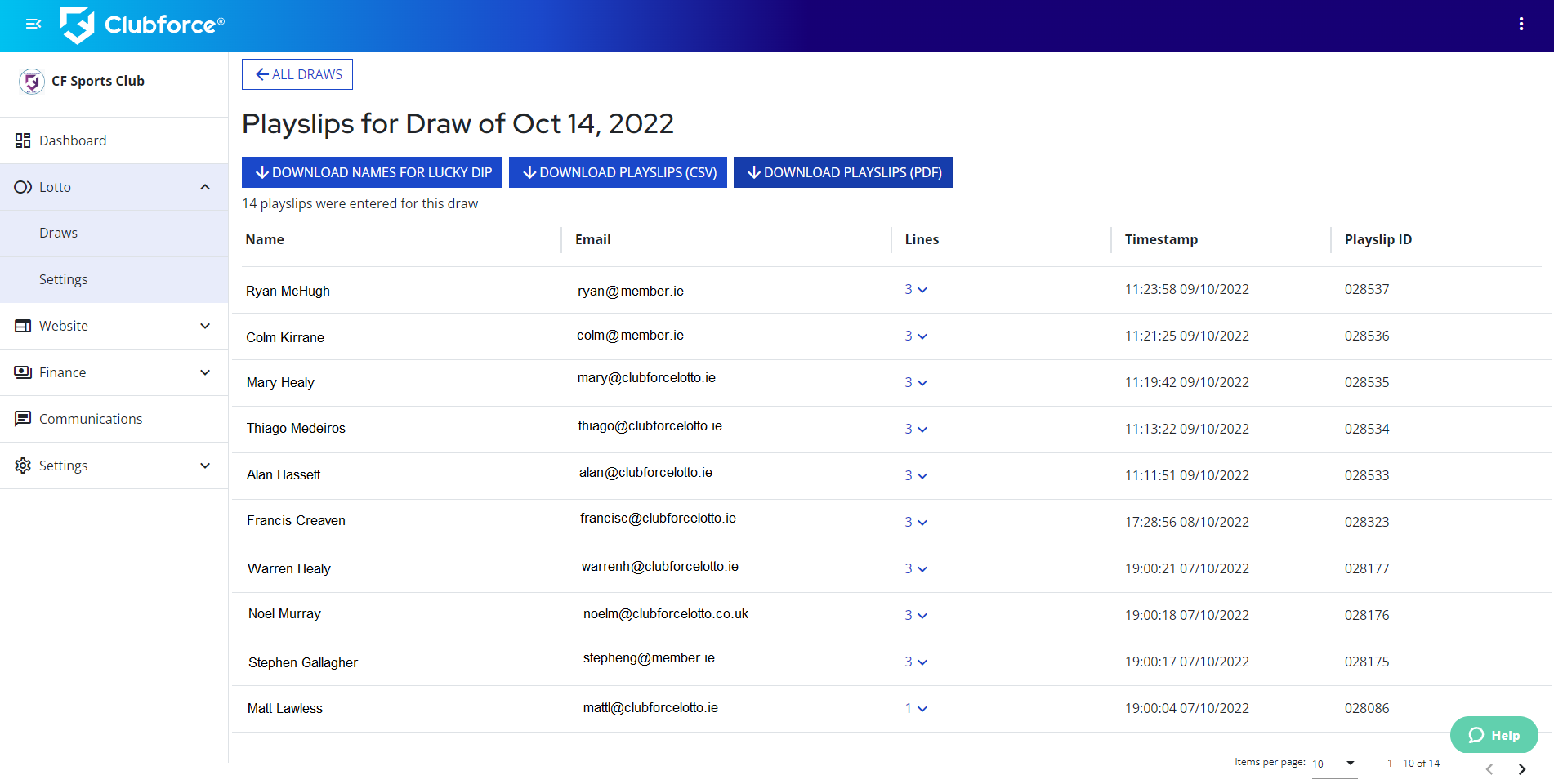 The list will display the name, email address, number of lines, timestamp and ID of each Playslip. Above this list will be three blue buttons. You will be able to download the names of each entry for a Lucky Dip selection by clicking on Download Names for Lucky Dip. This will separate the entries to be cut out when printed and entered into a manual Lucky Dip selection.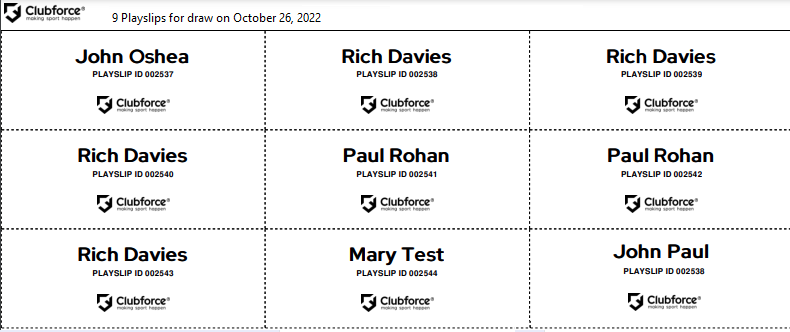 If you simply wish to export the list via csv. or PDF, you can click the relevant Download Playslips button at the top. and also export the list for a manual Lucky Dip selection offline for your Lotto by clicking the relevant blue Button above the list.


If you wish to search for an individual playslip, or a collection of playslips for one person, you can access this information by going to the Finance tab and selecting Orders.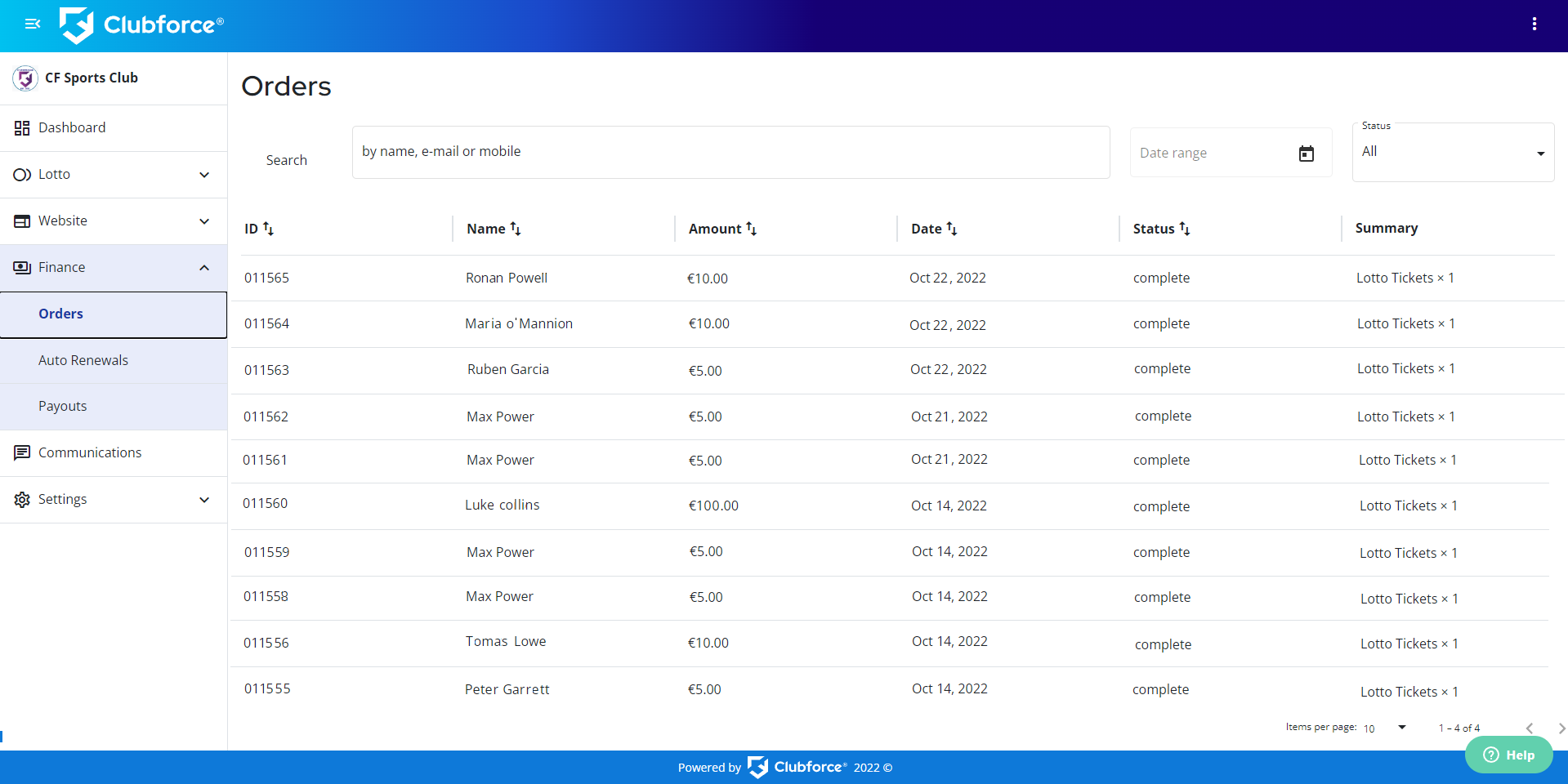 The Orders section will provide a list of all purchases made on your club website for your products (Lotto., Membership). You will see the ID, Name, Amount paid, Date of Transaction, Status and Summary of the order that was made. You will be able to search for an individual person by inputting their name email or mobile in the search field at the top of the page and can also filter the list by date and status.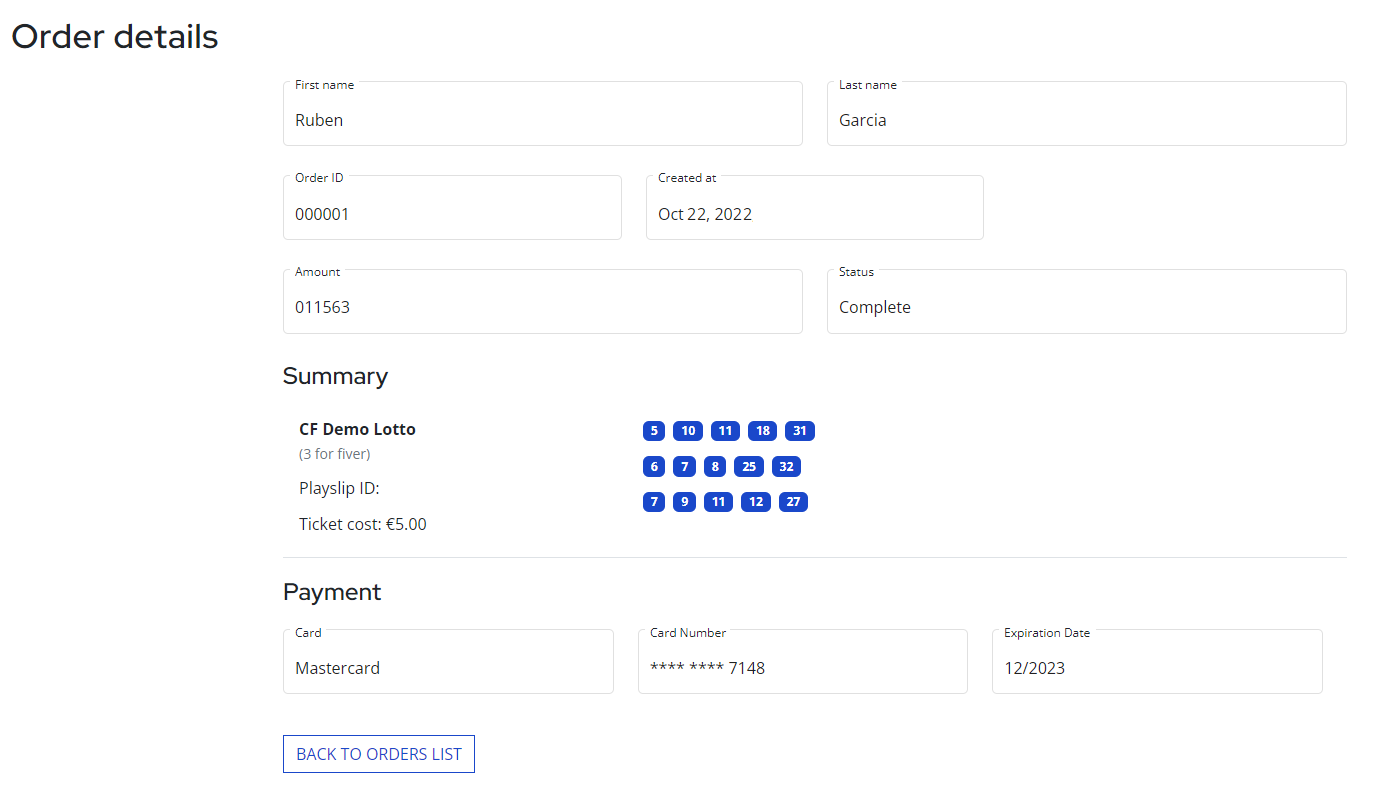 When you click on any of the Lotto orders in the list, you will be able to see the full details of the Playslip the member has purchased, including their selected numbers and whether it is on auto-renewal.
Additional information on Playslips that are on Auto-Renewals can be found by going to the Finance tab and selecting Auto-Renewals.


To view a full step-by-step interactive tutorial, click on the link below
https://clubforce.storylane.io/share/2tlli73b44m0