There are two ways to access the details of your active lotto players

Method 1. Current Lotto Players.
Highlight the Lottery icon and click on the Current Lotto Players menu item.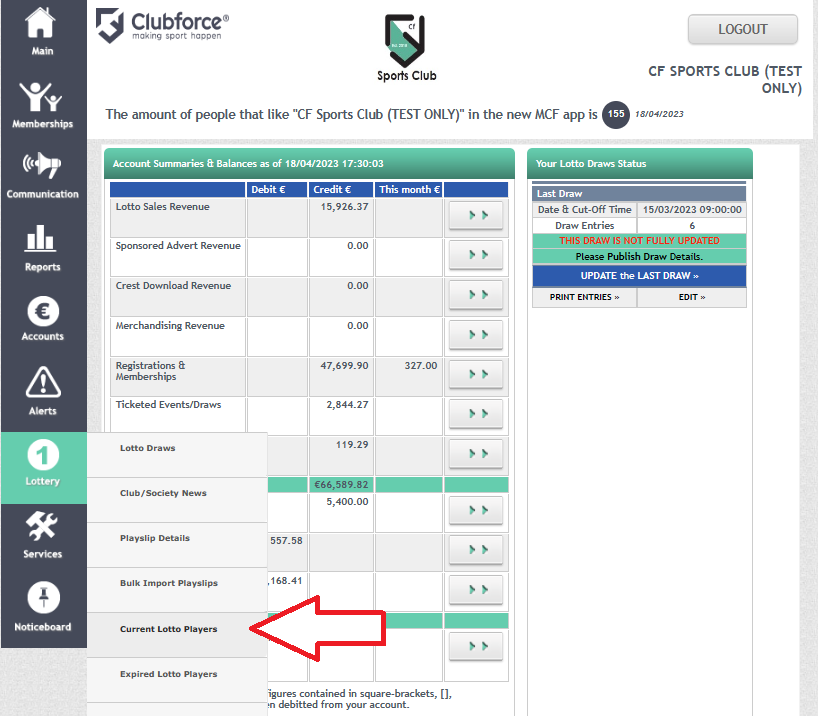 On the next page, click Find to bring up a full list of all active Lotto players in your clubs online Lotto.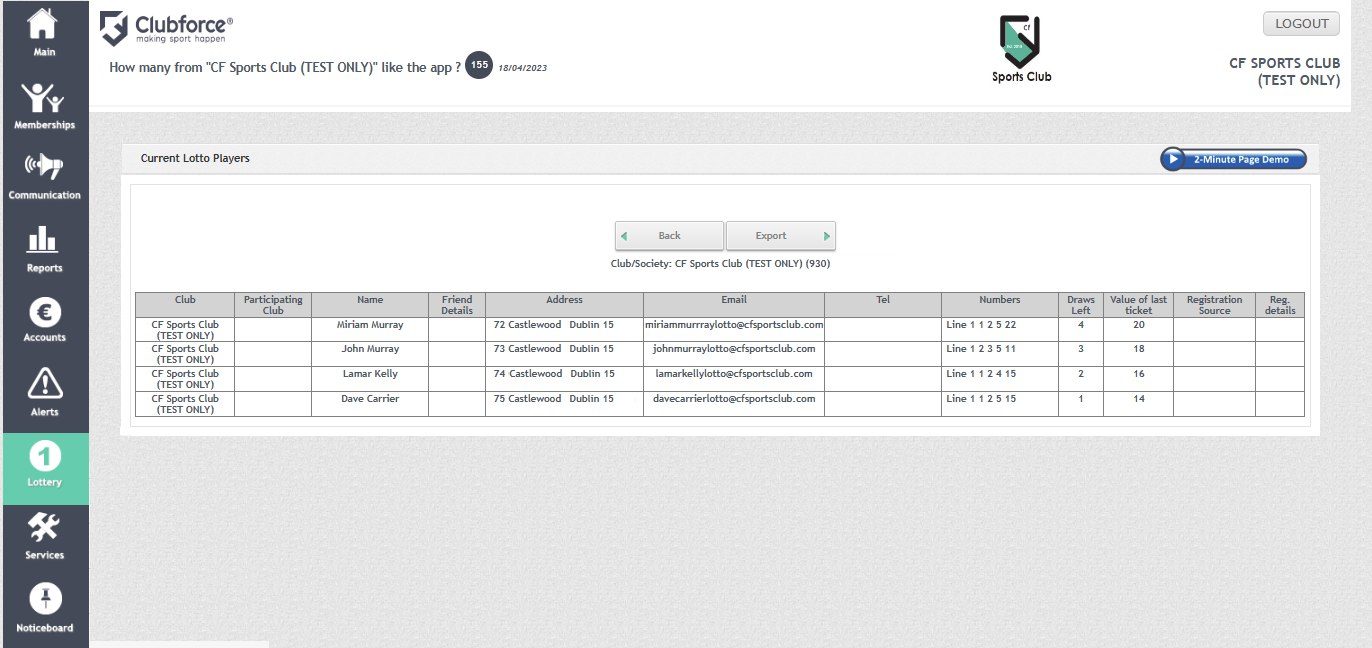 Details for all players who are associated with playslips still valid for current or future lotto draws can be viewed in this section, including information on:
Club – Name – - Friends Name (if bought for a Friend) Address – Email - Telephone

The Number of Draws Left on their playslip

Registration Source: Option selected by lotto player when asked how they heard about the service

Registration Details: Club that lotto player is registered with (if applicable)
Clicking the Export button will allow you to export the information as a PDF file to your computer device where you can analyse the information further.

Method 2 - Print Entries
You can produce of active payslips for the next draw directly from the home page. On the right hand side, you will see a sub-menu called Your Lotto Draws Status. As well as being able to update the status of the Next and Previous draws, by clicking Print Entries, you will being up a pop-up menu of all playslips entered into this particular draw.

Information, such as Playslip ID, Name, Email, Address and their entered numbers will appear. You can print this list off by clicking Print Window at the top of the screen.