Once an Event has been created and invitations have been sent to the members in the Group, a Group Manager can track the responses from the members and mark their attendance once the event takes place.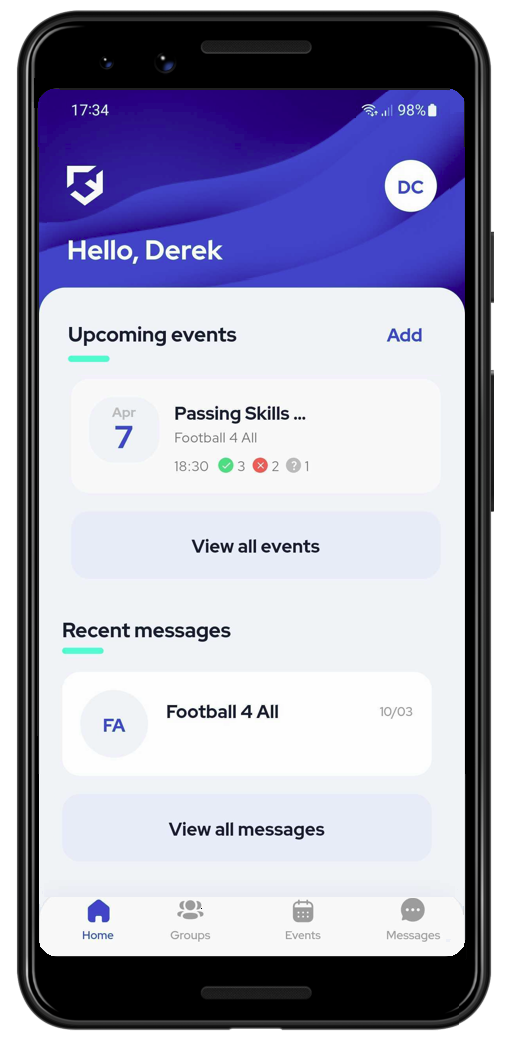 On the home page, any upcoming events will be displayed. You will notice small icons with figures beside them. This will give you an insight into the numbers who have responded to your invite and what they selected. You can choose to see these responses in greater detail by clicking on the event.
Alternatively, you can select the Events tab or View All Events from the homepage to access all events.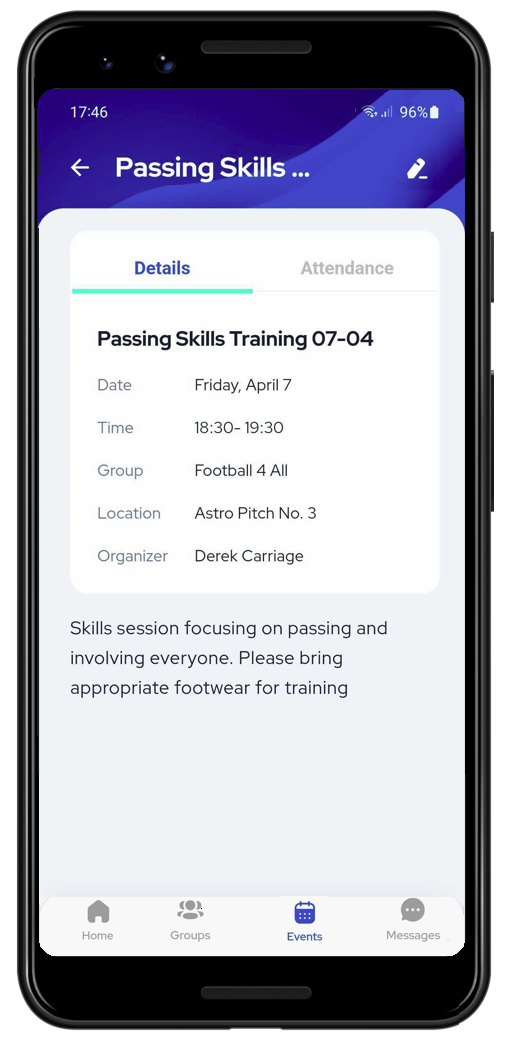 In the Events tab, you will see a list of all upcoming events for your Group. Select the event you wish to review by clicking on it in the list. You will see the details of the event that has been created. To view the members responses, click on Attendance.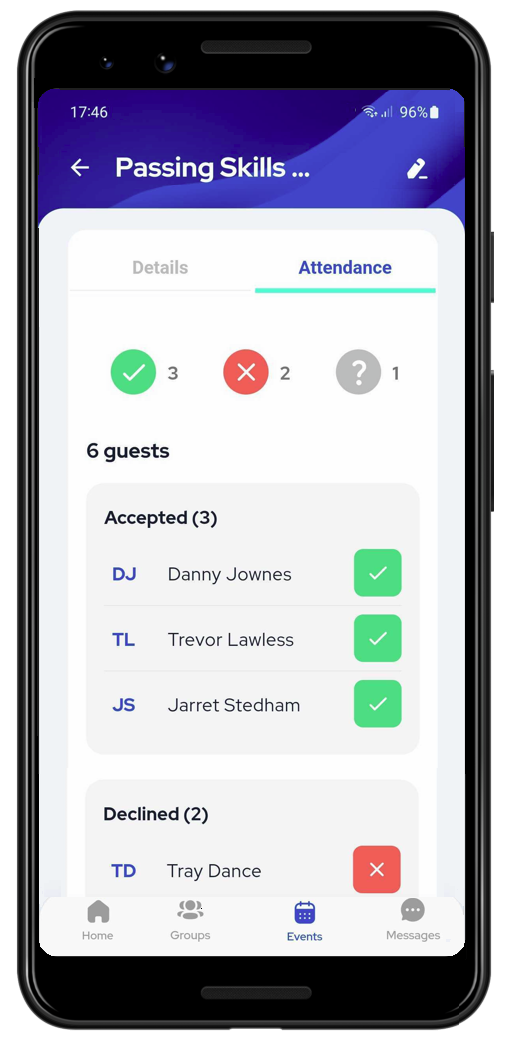 You will be presented with a list of members and their responses. At the top of the page, you will get totals for those who have Accepted (Green circle with tick) Declined (Red circle with x) and did not respond (grey circle with question mark).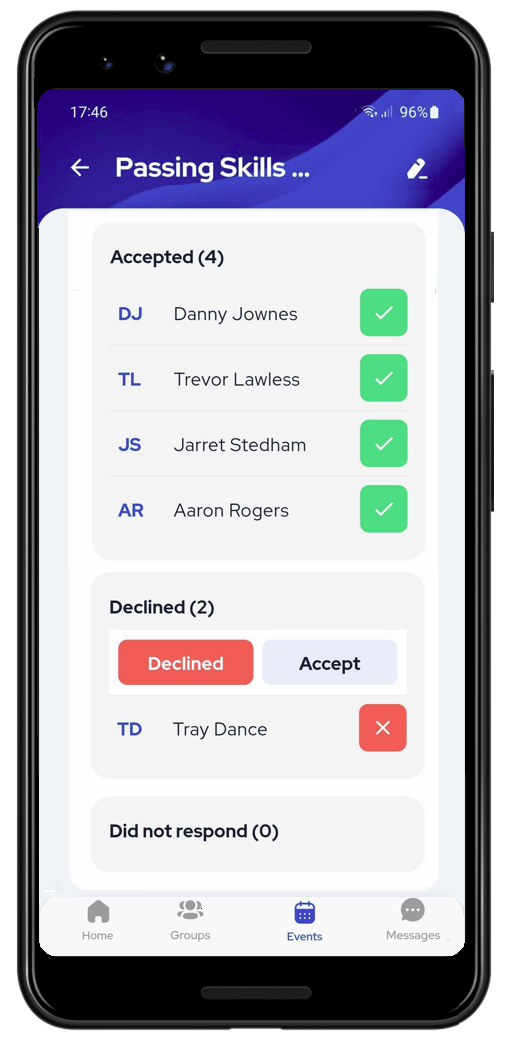 Group Managers will be able to change a members response, both before and after an event, to ensure an accurate recording of who has attended. Clicking to the right of any members name, whether it is a Green, Red or Grey, will bring up two options, Declined or Accepted. You can click on the relevant response, based on whether the member has attended the event, to ensure the final figure matches who attended.

Once an option is selected, the record will move to either the Accepted or Declined section. If a Group Manager changes a members response, the response will be updated on the members device.