If you have created an Event for your group but now need to cancel it, you'll be able to do so at any time and send out updated notifications to your group.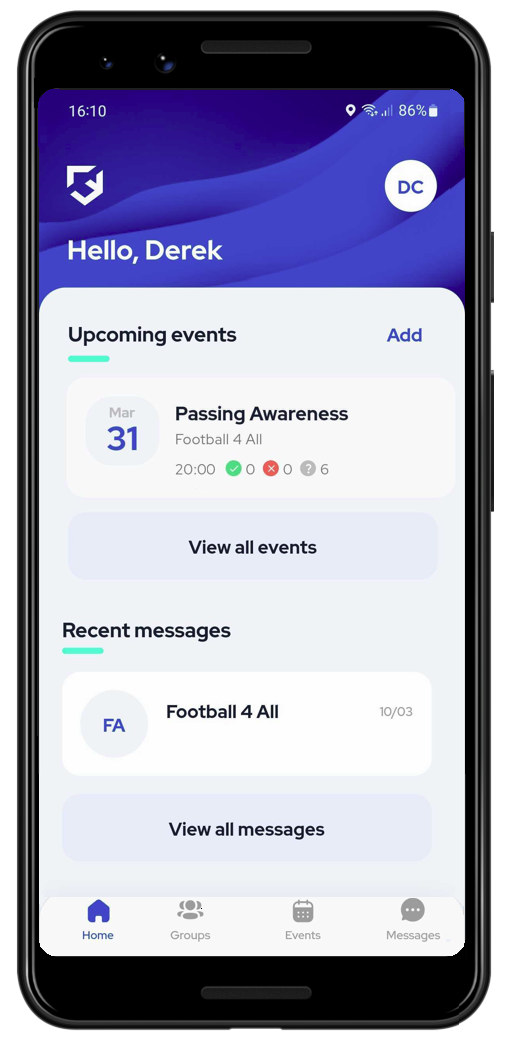 To cancel an existing event, click on the Events tab. Alternatively you can select View All Events from the homepage.

You will see a list of upcoming events for your Group. Select the event you wish to cancel by clicking on it in the list. Please note that you will only be able to cancel upcoming events and not events that have already taken place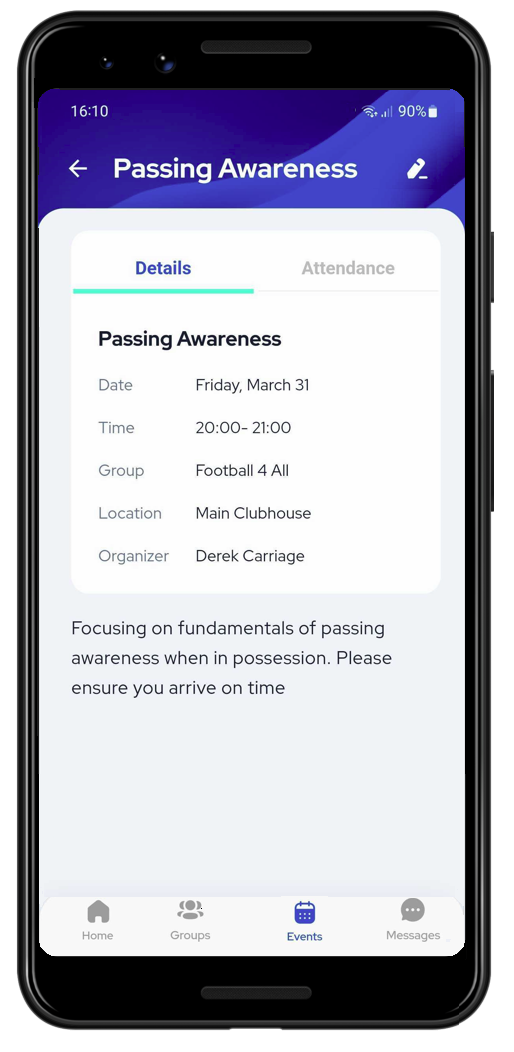 You will see the details of the event you have selected. To change these details, click on the edit icon in the top right hand corner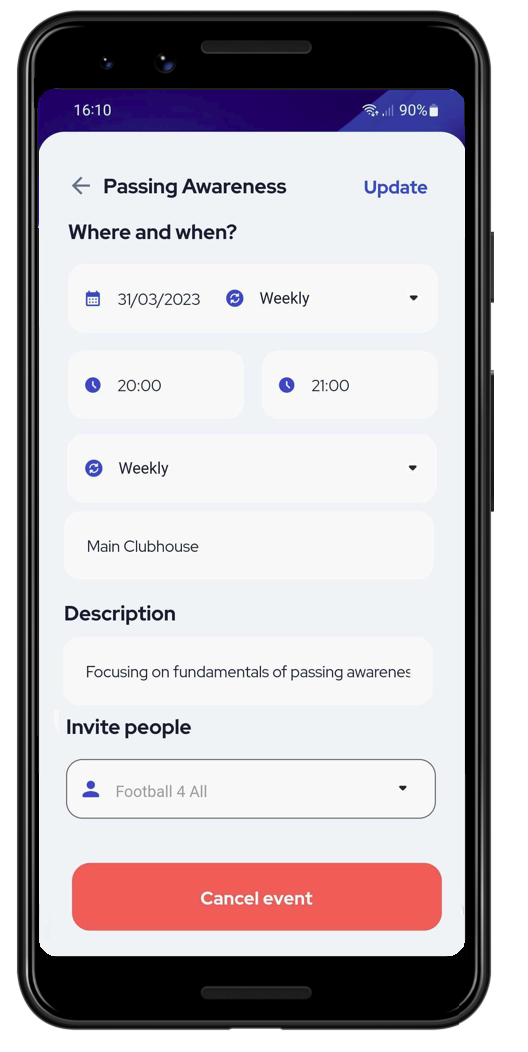 After clicking this button, a pop-up will appear allowing you to edit the existing details of the event. At the top of this will be button to toggle if you wish to notify your group members of the changes. Scroll to the bottom of these details to find the red Cancel Event button.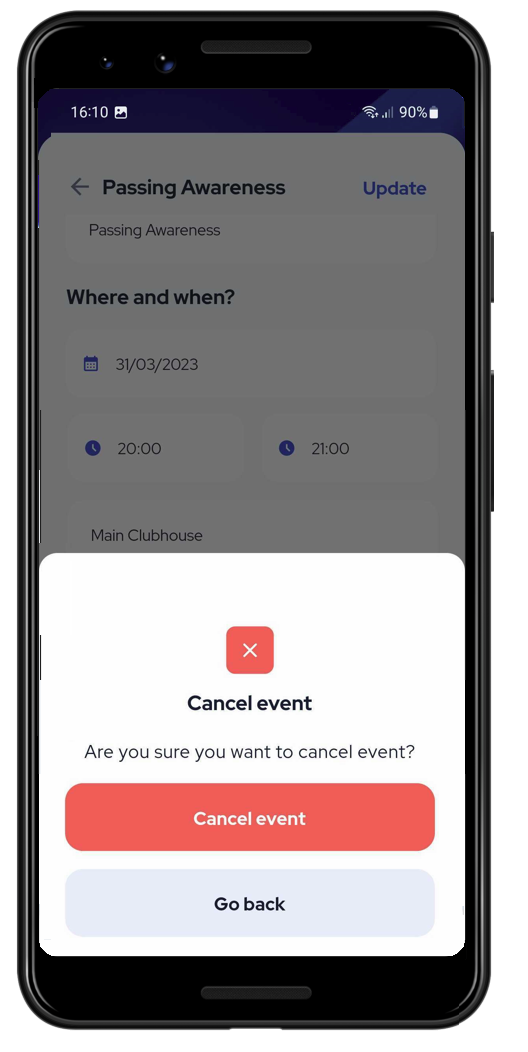 Once you click it, you'll be asked "Are you sure you want to cancel event" – if you don't want to cancel it, you can click go back. If you wish to proceed, click Cancel Event.

After clicking the Cancel Event button, Once you have finished editing the details, click on the Update button. The changes you have made will be displayed on the event details and group members will receive a push notification if you have chosen to Notify Group.