Once you have created a group, you will need to add members to the group for communication.

To access your created groups, click on the Group tab at the bottom of the screen. This is where you can access all of the groups you are a manager for. To select a group, simply click on the Group name to proceed.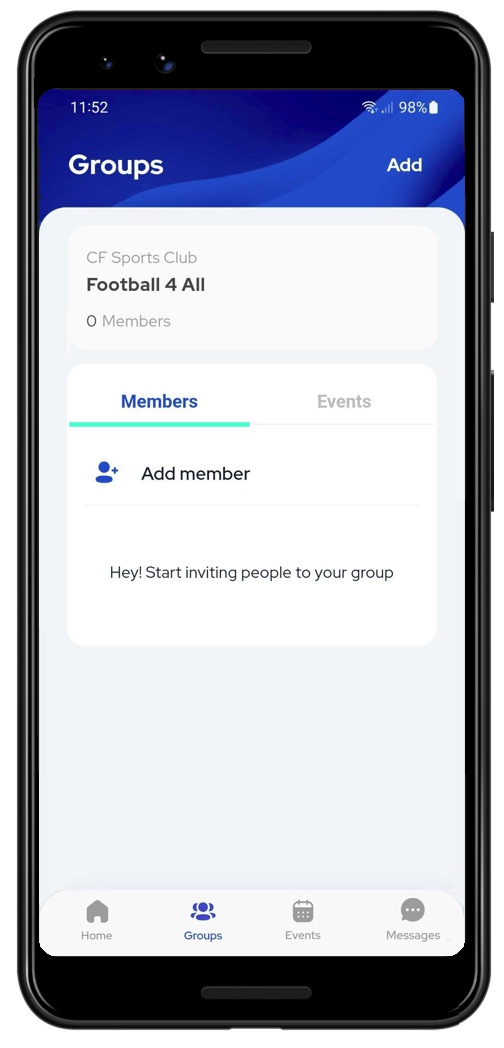 On the next screen, there will be a tab highlighted titled Members. In this section, you will also see a list of any group members already invited (accepted or pending). Below this will be a Add member button. Click on this to bring up a list of members.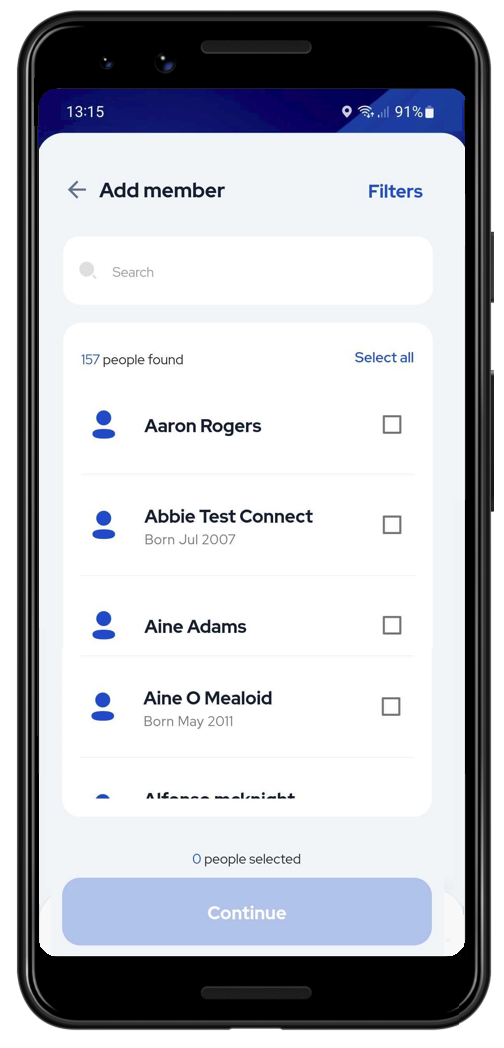 You can select members you wish to add by clicking checkbox beside their name. You can scroll through the list to find your team members. However, to make it easier, you can also search for individual members and/or by using the filter option.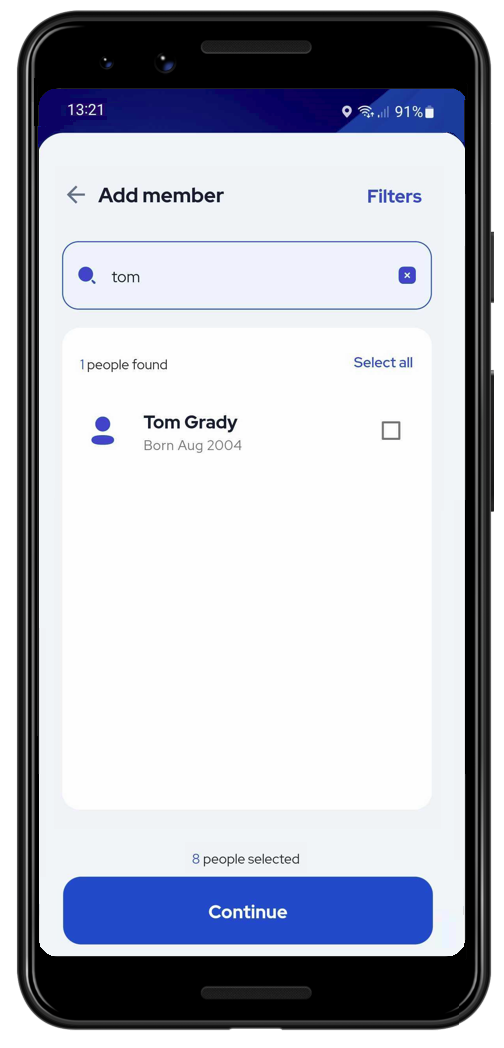 Once you type 3 characters, the search function will respond and display members matching the characters. You can tick the box for a member before typing in another name to find that member within the list.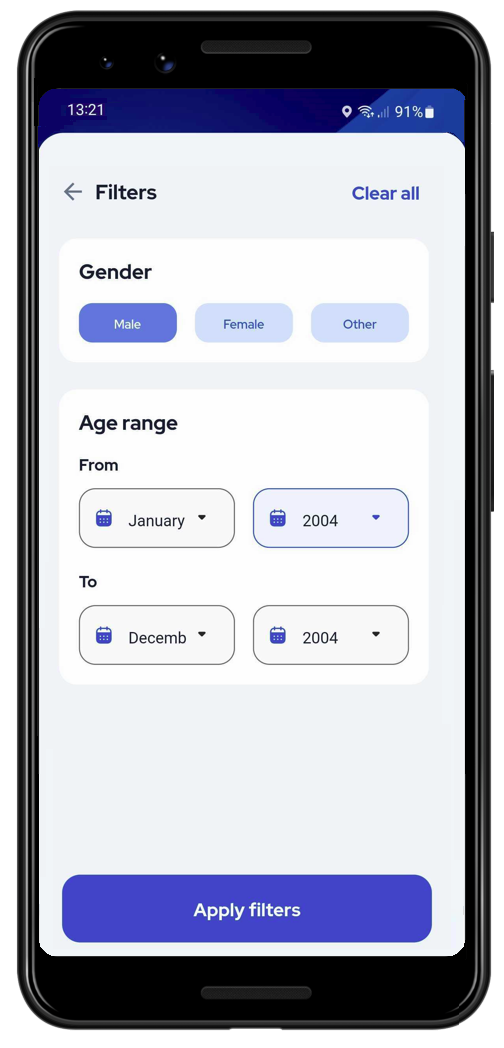 When you click the Filter option in the top right hand corner, you will be able to apply additional parameters to the member list. You will be able to filter by gender and by age range in this section. Once you have selected your filters, click the blue Apply filters button to proceed.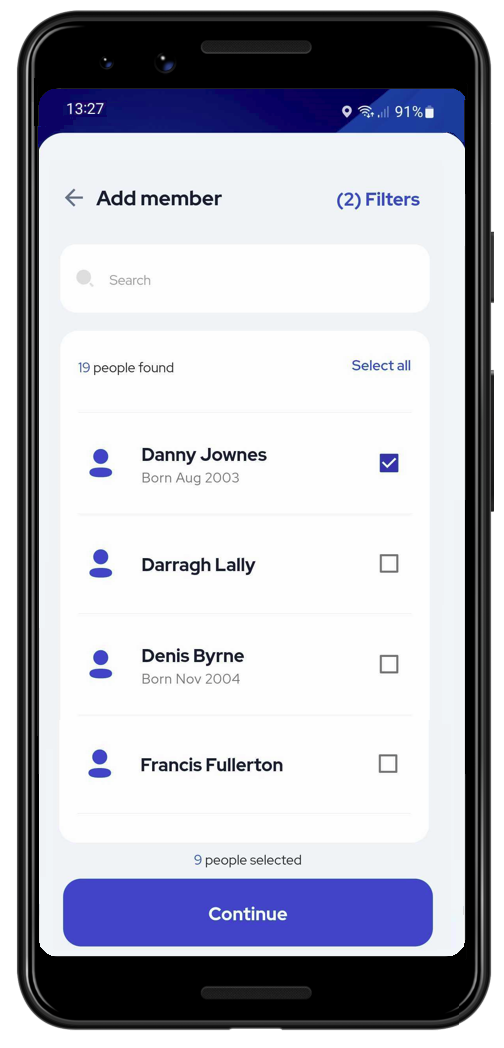 All members over the age of 21 will not have their Date of Birth displayed in this list. However, if they have added a DOB in their registration then the filter function will still display that member in the list. If members have not added a Date Of Birth in their registration, then they will not show in the filtered list. They will still appear in the overall list and/or if you search for this member.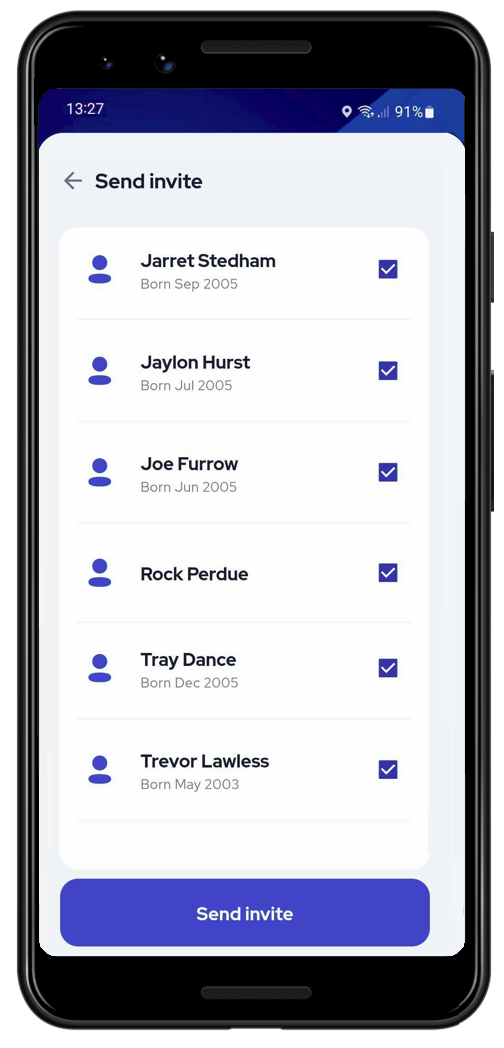 Once you have selected your members, click the blue Continue button at the bottom of the screen. You will now see a list of the members that you have selected to invite to the group. If you wish to remove someone from this list, then simply untick the box to the right of their name. If you're happy to send invites to these members, then click the Blue Send Invites button.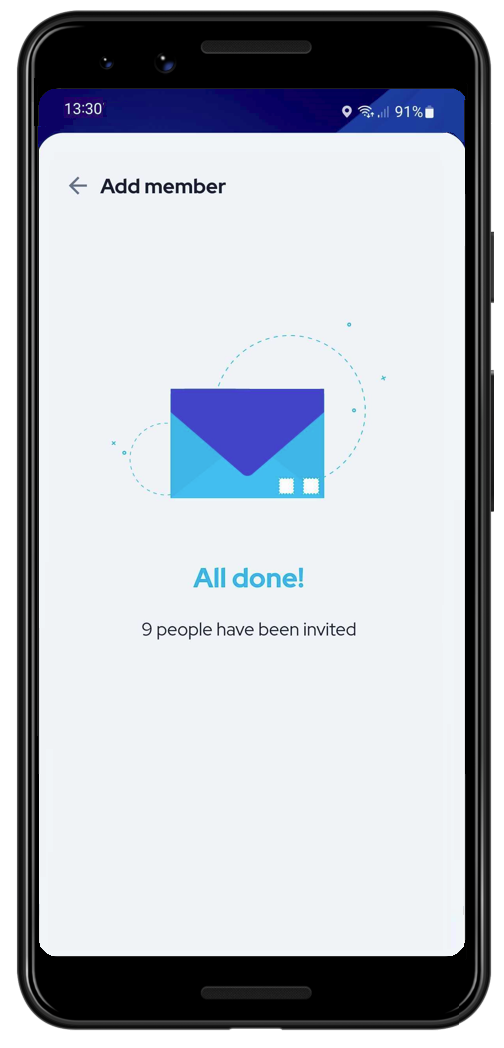 All invited members will receive an email and a push notification if they have the app already installed. Once they accept this invite, they will be added to your Group.